Gift Guide
Ten mindful, mood boosting gifts that show you care
15 Dec 2021
Read Time: 6 mins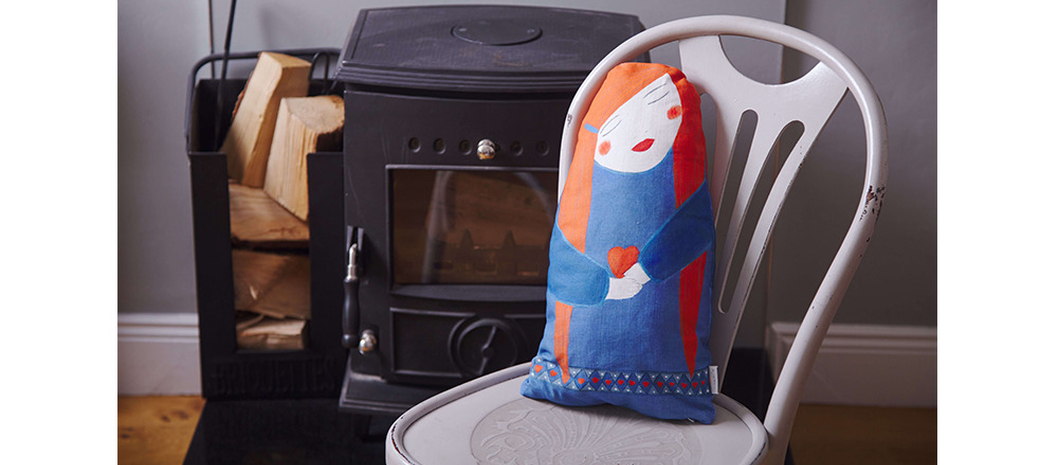 We are living in uncertain times and self-care has never been more important. This year why not give the gift of some beautiful Irish mood-enhancing gifts that focus on promoting physical and emotional wellbeing. From the huggable cushions of Jokamin to crafting workshops, handmade soaps to relaxing bath products, knitting kits to handmade journals these lovely gifts will really show you care this yuletide.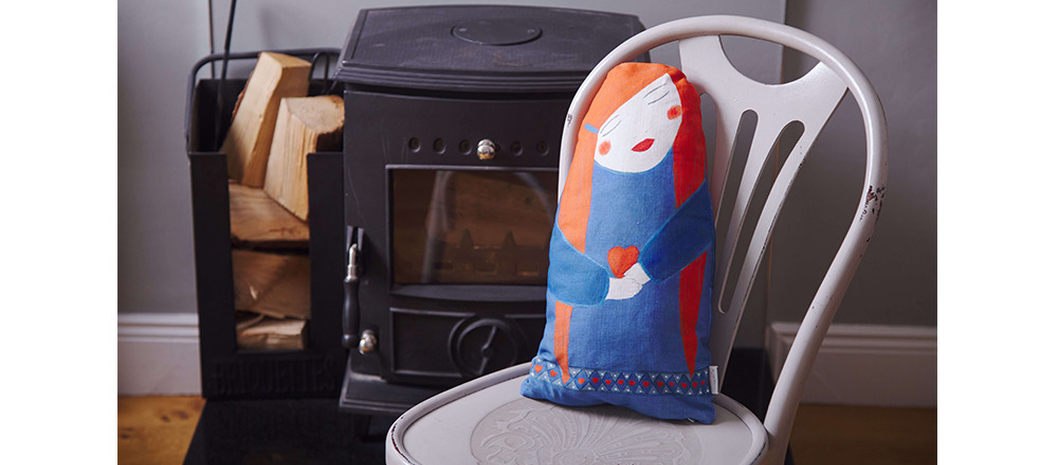 1. The 'Self Love' cushion by Jokamin (€85)
Jokamin is a Cork-based brand which is available in several great stockists countrywide including The National Gallery of Ireland, Merrion Square, Dublin. The founder of Jokamin, Joanna Kaminska-Wujek, creates huggable cushions based on her paintings.
Her cushions are made in Ireland from a cotton/ linen blend, are printed with eco-friendly inks and filled with Irish wool.
She made this statement 'Self Love' cushion as a reminder of how important it is to take care of yourself. It will bring a splash of joy to any room and can be hugged like a doll or teddy bear to provide a feeling of comfort and security. (45cm x 25cm)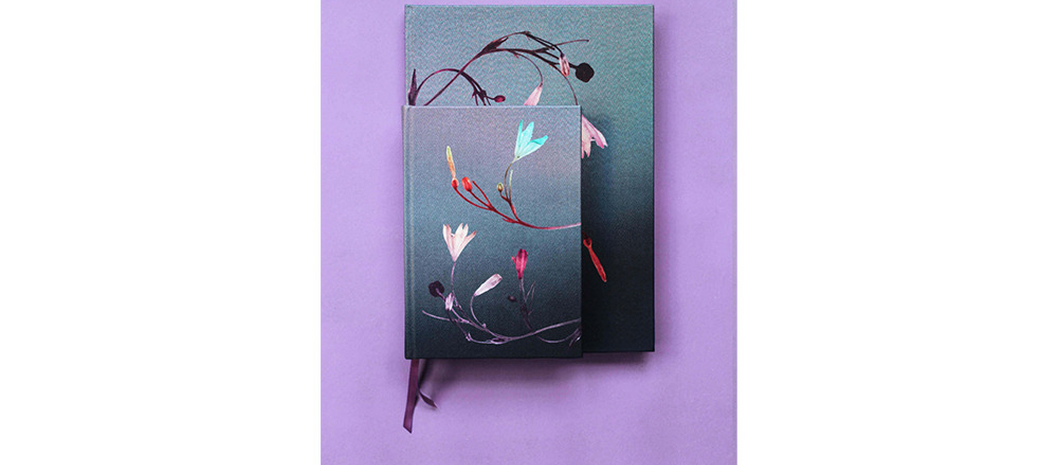 2. The 'Kerry Lily' silk notepad by Imprints and Ink (€45)
Journaling is said to help increase personal reflection and self-confidence and what better way to start the new year with potential than with the opening pages of a new notebook or journal?
The A4 'Kerry Lily' silk notepad is covered with a beautiful silk fabric and is handbound in Ireland using traditional bookbinding techniques. The design features the delicate Kerry lily - one of Ireland's endangered native wildflowers - and is a beautiful gift for an aspiring writer or journaller.

3. The Hand Care Gift Box by Hawthorn Handmade Skincare (€46.50)
We've never had to wash our hands so often but the natural hand care gift box by Hawthorn Handmade Skincare is a lovely way to enhance such an everyday task.
Completely natural, it includes a cleansing hand and body wash made with a choice of either eucalyptus and lavender or rose geranium and palmarosa (220ml), a hand scrub made with Himalayan salt and peppermint (60ml) and a protective hand balm made from mango butter and lavender (60ml).
A lovely treat for anyone this Christmas but especially for those who work with their hands or care for others.

4. A pottery workshop with Brookwood Pottery (€110)
Irish surfer Easkey Britton talks about the idea of 'bodymindfulness' - the notion that one can be mindful in action as well as in stillness. Engaging in an activity that uses one's hands and keeps one's attention can be good for the mind as well as the body.
Elaine Fallon runs Brookwood Pottery and has just opened a beautiful new space in the old post office building in Marino, Dublin where you can spend the day at the potter's wheel while soaking up the atmosphere of the studio. (10am to 4pm)
Visitors will be shown how to make a pot, will have unlimited clay and the use of a wheel to practise with. At the end of the day they get to select their favourite creation which will be fired, glazed and sent to them in a matter of weeks.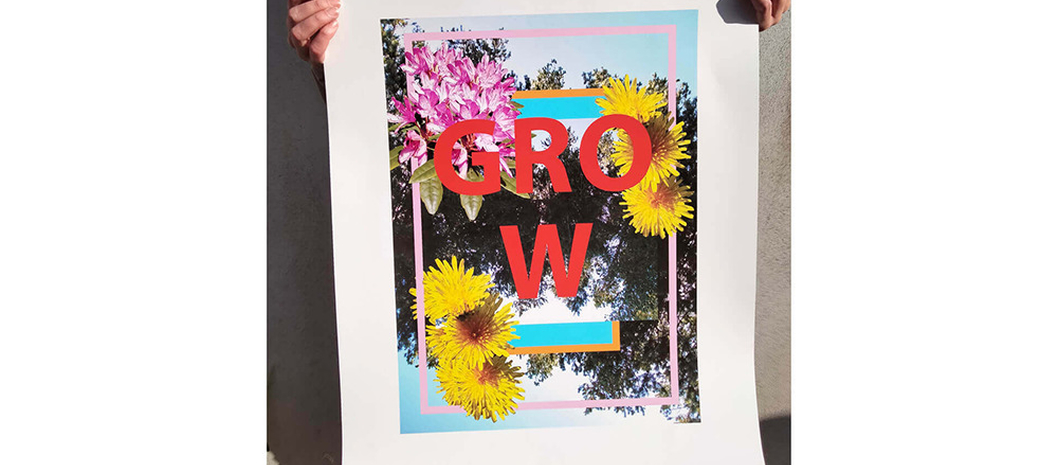 5. The 'Grow' print by Leer Design (€50)
Engaging in artistic pursuits can have a positive impact on wellbeing but so too can surrounding oneself with creativity, beauty and positive messaging.
We love this bright, colourful print designed in Westport, Co. Mayo by Leer Design using a combination of typography and flower collage.
Bold and inspiring, it features repetition of geometric pattern and natural elements local to this West of Ireland studio. A guaranteed mood booster, this print would be a great addition to any wall.
6. The No.8 Herbal Bathing Oil by Clarke's of Dublin (€27)
Water has such incredible therapeutic qualities - even more so when combined with Irish seaweed and carefully selected herbs and oils.
The luxurious No.8 Herbal Bathing Oil by Clarke's of Dublin is formulated to induce maximum relaxation. Made with Jojoba oil macerated with comfrey and Achill Island seaweed, the addition of vetiver and black pepper give this oil its unique fragrance.
Add some drops to the bath, take a deep breath and let your mind and body unwind.

7. A hand thrown porcelain bowl by Chloe Dowds (€40)
When is the last time you ate something and then realised that you hadn't even tasted it? So many of us eat while on a device, while driving or watching television that we don't even notice what we are eating. Mindful eating has recently become a practice of interest to many who see the benefits of paying closer attention to how they feel while preparing, serving and eating their food.
Ceramicist Chloe Dowds makes pieces that are designed to be tactile and to enhance the experience of eating and drinking - whether that is her beautiful cups and mugs or her range of plates and bowls which feature a simple inlay circle which reveals itself as you eat.
Comedian and ceramics fanatic, Johnny Vegas, is a big fan of Dowds' work. "Precious but practical, Chloe's work adds that little something special to something as simple as a warm drink," he says.
We couldn't agree more.

8. The Mini Sleep Balm by Literary Lip Balms (€9)
A great little stocking filler this relaxing sleep balm by Literary Lip Balms is made with lavender, chamomile and amyris. It can be applied to the pulse points at bedtime to induce relaxation and invite sleep. (10ml)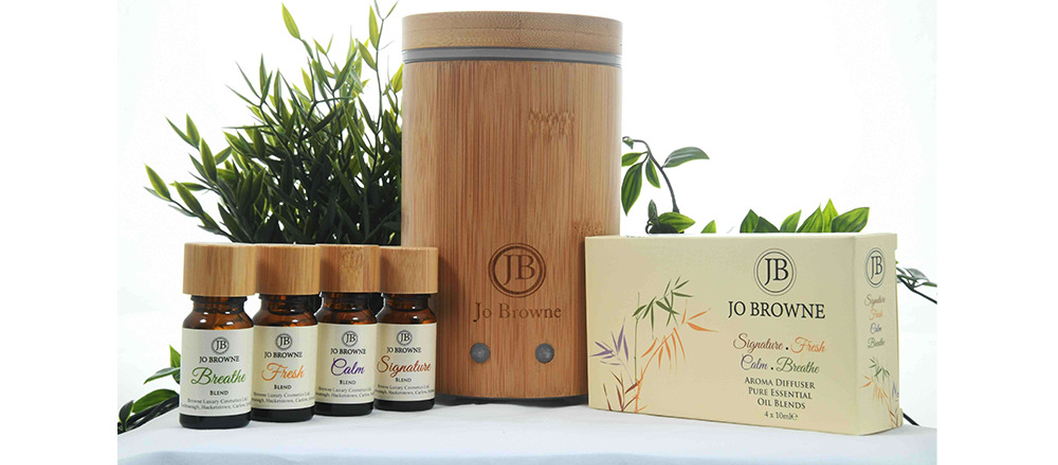 9. The Aroma Diffuser set by Jo Browne (€120)
The Jo Brownearoma diffuser is the perfect way to enjoy the benefits of natural essential oils at the touch of a button. Aroma diffusers have an ionising effect - the air quality is improved because more negative ions are released into the air. The diffuser also helps to spread scent quickly throughout a room and humidifies the air. This diffuser also includes a light to enhance the experience of using it.
Included in this lovely package are four oil blends - 'Fresh', 'Signature', 'Breathe' and 'Calm' - a terrific antidote to stressful times.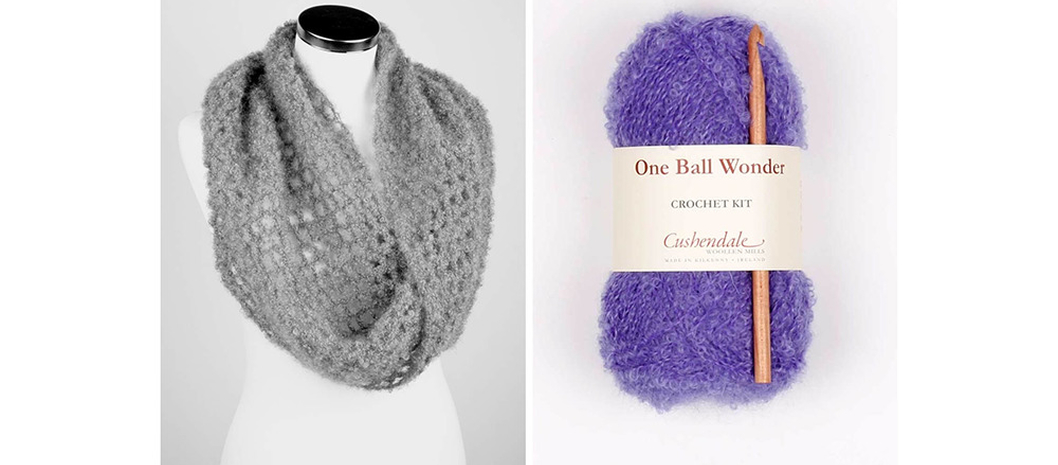 10. A Knitting Kit by Cushendale (€25)
Knitting is a great way to de-stress and focus the mind. This brilliant one ball yarn knitting kit from Cushendale is a terrific present for a creative friend, family member or oneself this Christmas. The best bit - it knits up into a gorgeous snood perfect for winter walks.
The kits are available in lots of different colours and the mohair wool (which is hank dyed at the Cushendale mill in Co. Kilkenny) is luxuriously soft with a lustrous sheen.
We love this violet colour which will brighten dark winter days and work beautifully with a grey, green or mustard yellow coat. (1 x crochet hook (7mm), 1 x ball of knitting yarn in 70% mohair and 30% wool, 1 x crochet pattern)