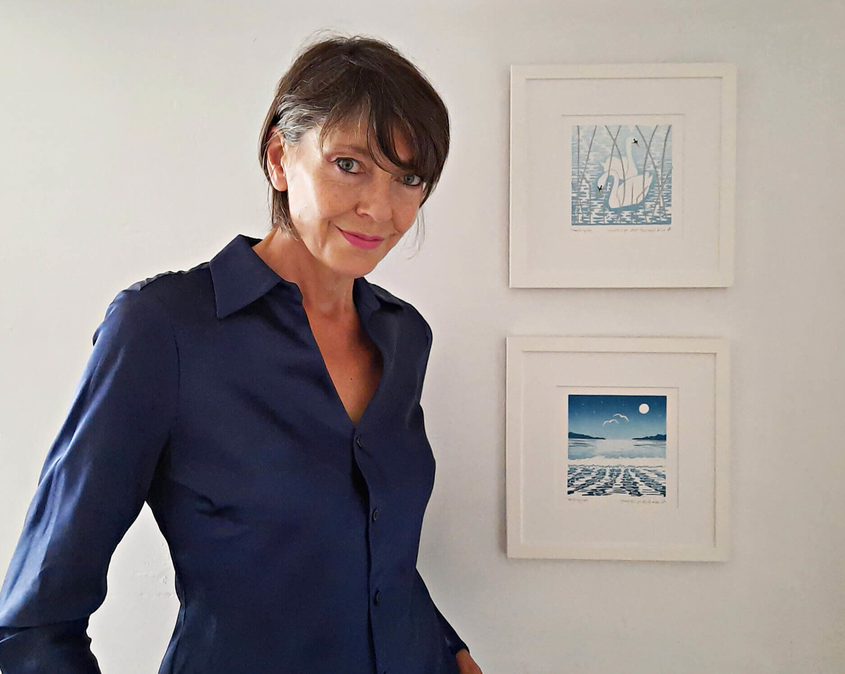 Designer: Linocut Studio
Elegant, colourful and decorative linocut prints and greeting card designs hand printed by Shelagh Dwyer that reflect the beauty of nature and wildlife.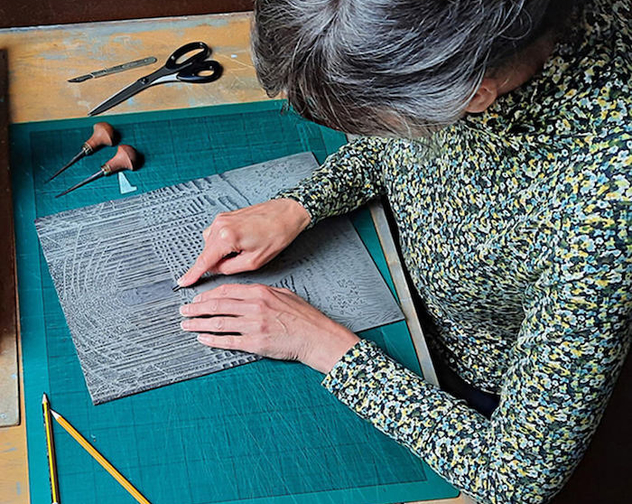 About Linocut Studio
Following on from a career in graphic design Shelagh established Linocut Studio in 2018. Situated in Ramelton along the majestic coast of County Donegal, she creates colourful, finely-carved lino prints and greeting card designs that reflect her love of art, wildlife and nature.
Her collections of wild birds, hares, horses, flowers and poem prints are enjoyed by art and nature lovers, given as gifts and complement traditional or contemporary interiors.
Discover more about Linocut Studio
Drawn to the versatility of lino printing Shelagh carves simple or complex designs into a lino block to achieve different textures and tones and hand prints them with vibrant and subtle colour ink blends.
Each print is an original piece of artwork hand printed onto 100% acid free block printing paper. Materials used are eco friendly comprising non-toxic inks along with paper, card and wood for frames which is recycled or sourced from sustainably managed forests.