Designer: Bell Meadow
Maria Ryan, designer and maker at Bell Meadow, Co. Carlow. I make girls dresses, women's aprons and more in my rural studio alongside my flower farm. Both passions influence the other making for a joyous, colourful and natural aesthetic.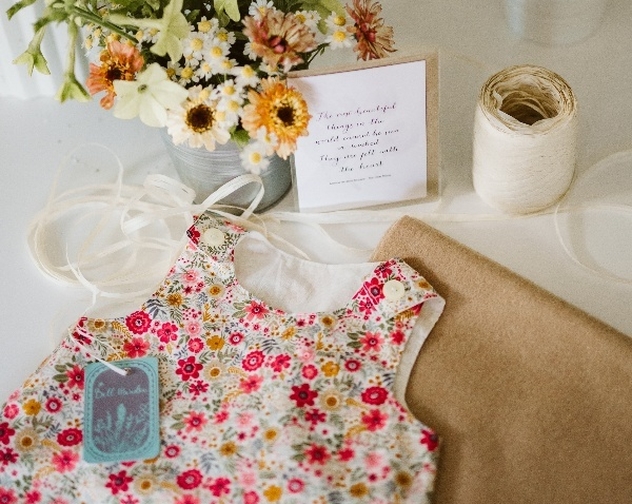 About Bell Meadow
I design and make girls dresses and textiles for the home alongside running a small scale flower farm.
Having designed under the name Lollipops and Daydreams for nearly a decade, I designed and made children's clothes. I also ran.local pop.up shops and co ran a Dublin city centre children's store. A passion for growing flowers led to studying organic horticulture. Both passions began to influence the other and I decided to focus more on floral prints and expand my range to include women's aprons and more soft furnishings. Under the name Bell Meadow I created a lifestyle gifting website that launched on the 1st August 2020.
Discover more about Bell Meadow
I am drawn to colourful prints and often find I'll choose one that coordinate with flowers I am growing! I draft my patterns, for girls it's a classic aline pictured here. The fabric is cut, pinned and sown. All our dresses are lined and carefully designed to allow for comfort and movement.