Designer: Bell Meadow
Maria Ryan, designer and maker at Bell Meadow, Co. Carlow. She makes girls dresses, women's aprons and more in my rural studio alongside my flower farm. Both passions influence the other making for a joyous, colourful and natural aesthetic.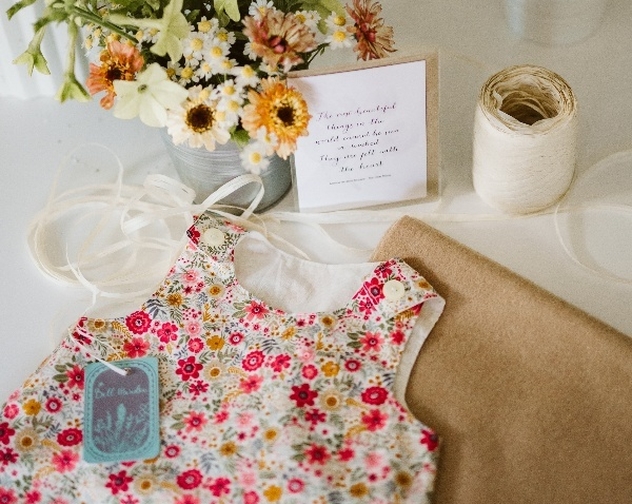 About Bell Meadow
Having designed under the name Lollipops and Daydreams for nearly a decade, Maria designed and made children's clothes. Maria also ran local pop up shops and co ran a Dublin city centre children's store. A passion for growing flowers led to studying organic horticulture. Both passions began to influence the other and I decided to focus more on floral prints and expand her range to include women's aprons and more soft furnishings. Under the name Bell Meadow Maria created a lifestyle gifting website that launched on the 1st August 2020.
Discover more about Bell Meadow
The Bell Meadow range is from stunning watering cans, to lambswool and recycled wool blankets, to classic books, to children's gifts. Add in some naturally scented beauty and wellness products, to some quirky fun ranges, there is something unique to choose from.