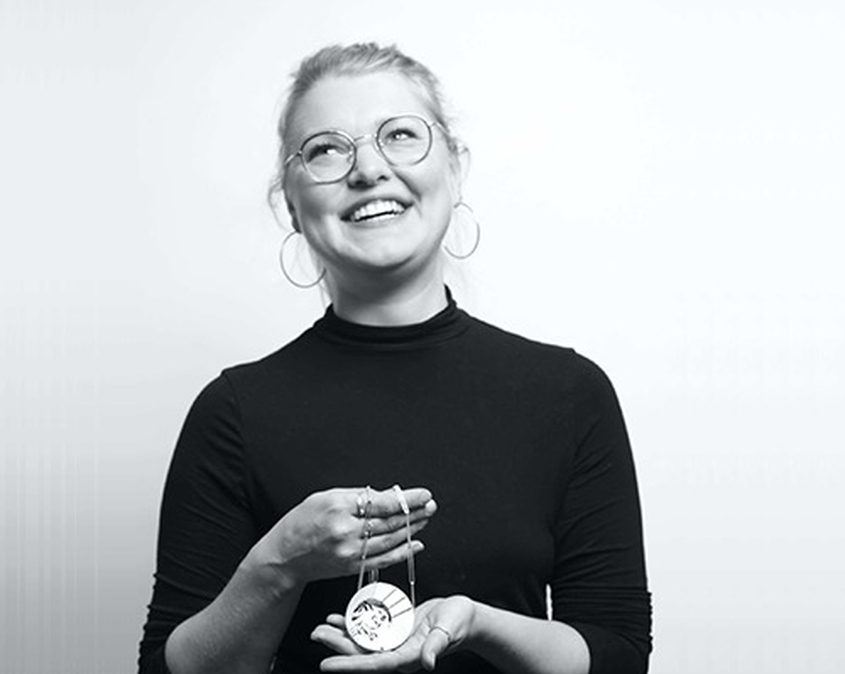 Designer: Annemarie Reinhold
Unique and precious Jewellery capturing the lightness and delicate movement of nature.
Each piece is designed and carefully made in my workshop in Cork, Ireland. The items are made from Sterling Silver. Due to the handmade nature of each piece, dimensions might slightly vary, as they are all unique items.
About Annemarie Reinhold
My aim is to create unique engaging sculptural and wearable objects. I love nature. My work is inspired by the natural world I see. My interests are botanical, the endless inspiration to be found in trees and the whole plant world which surrounds us. This has driven me to design and create plant like forms and more recently, studying vegetables and fruit. Celebrating the preciousness of our vegetables and fruit and considering topics such as consumption and sustainability.
Discover more about Annemarie Reinhold
Using traditional silversmithing techniques, I make sculptural and wearable objects. My jewellery pieces are going through multiple design stages, exploring different materials and forms. My work is taking inspiration from nature and captures the movement and beauty of the constant flux.
The aspect of slowing down and 'capturing something' is echoed in the process of making. I absolutely love making and being engaged in processes. It takes time but it is absolutely worth it. In a very fast paced world in constant change I wish to hold on to, and capture, the process of making.