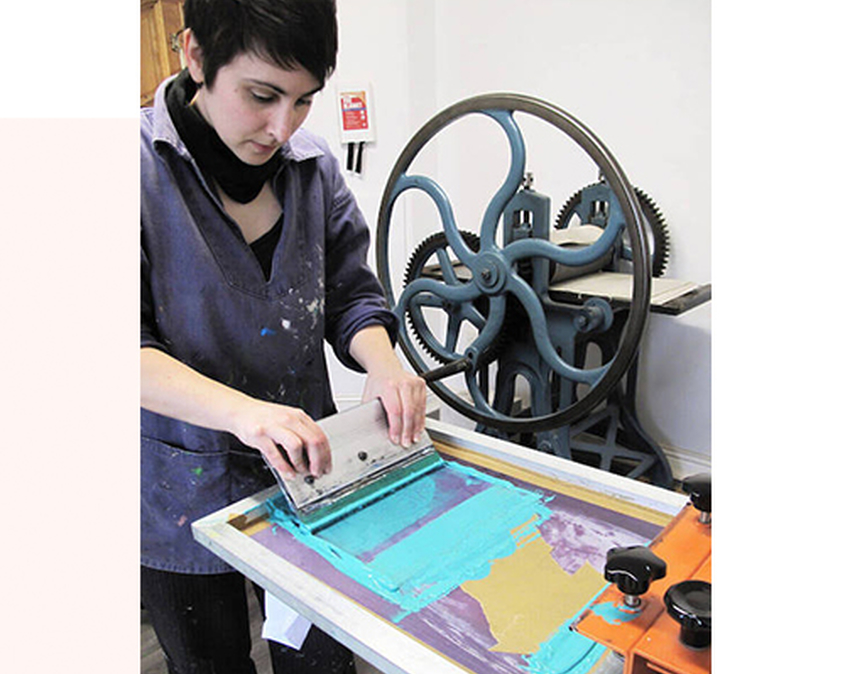 Designer: Mireog
T-léinte and stáiseanóireacht i nGaeilge agus sna Teangacha Ceilteachta eile, lámhphriontáilte i gcroí lár Gaeltacht na nDéise co. Phort Láirge.
Irish and Celtic language t-shirts and stationary, hand-printed in the heart of the Déise Gaeltacht in County Waterford.
About Mireog
Mireog was founded by illustrator Shona Shirley Macdonald and artist Ciarán Ó Nualláin, out of a desire to create bold, artistic and humerous designs, inspired by the Irish language, folklore and natural world. Our studio is based in the Déise Gaeltacht of County Waterford, where we hand screen-print our designs onto 100% organic Earthpositive t-shirts. These are manufactured using only wind and solar energy, and our greeting cards are 100% recycled paper. All our products are packaged plastic-free.
Discover more about Mireog
We created our first few designs and launched them at the Pan Celtic Festival in Carlow, which is a festival of Celtic languages and culture. There is such a wealth of stories and wonderful words in the Irish language, researching these is part of what we do. It all feeds into the designs and it's exciting to create visuals inspired by them. We aim to make designs that can be appreciated by both fluent speakers, learners, and people who have an interest in languages and history in general.