Designer: Lynsey de Burca
Jewellery with a minimal design aesthetic. An exploration in texture, form and composition. Inspired by the many piers and quays along the western coastline. Made by hand in the west of Ireland.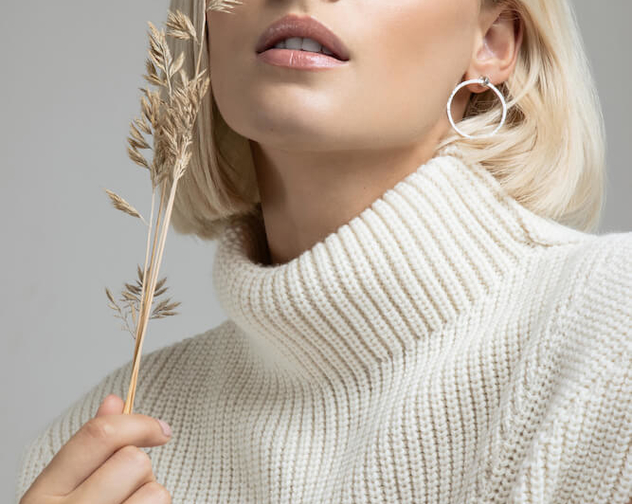 About Lynsey de Burca
Lynsey de Burca is a jewellery designer and maker who designs and creates beautiful, quality pieces with a minimal aesthetic inspired by the piers and small harbours along the Wild Atlantic Way. She likes to add interesting dimensions through the captivating gemstones she sources and incorporates into her work. Lynsey is a graduate of NCAD (jewellery) and NUIG (Gemology) with over 14 year's experience in jewellery retail. Lynsey grew up beside a pier close to Kinvara, Co. Galway. This tiny little pier was a treasure trove of fishing nets, lobster pots, crab cages and boat chains. the images have stayed with her, they are etched in her memory and inform her work to this very day. From the composition of fishing nets strewn over a per wall to the copper rust tones of boat chains contrasting against the silver tides. every element an inspiration.
Discover more about Lynsey de Burca
For Lynsey's work; every piece is created in sterling silver and uses centuries old craft techniques, each link from every one of her collections is hand forged in her studio in Galway. The links have their own unique fingerprint – they are all different, organic.