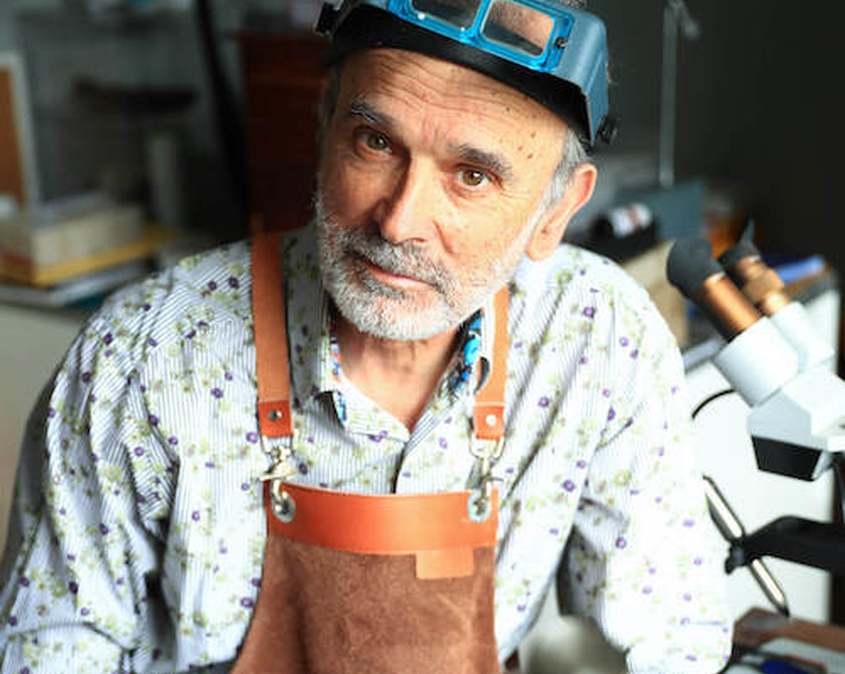 Designer: Alistair R
Minimalist and colourful semi-precious stone jewellery designed, hand carved and set in Alistair's lapidary and goldsmith workshop. Working from rough stone he carves geometric forms and incorporates them into pieces of fine precious metal jewellery. In his designs he aims to create simple yet striking forms - the beautiful colours of the stone giving the pieces a strong but tastefully subtle visual impact.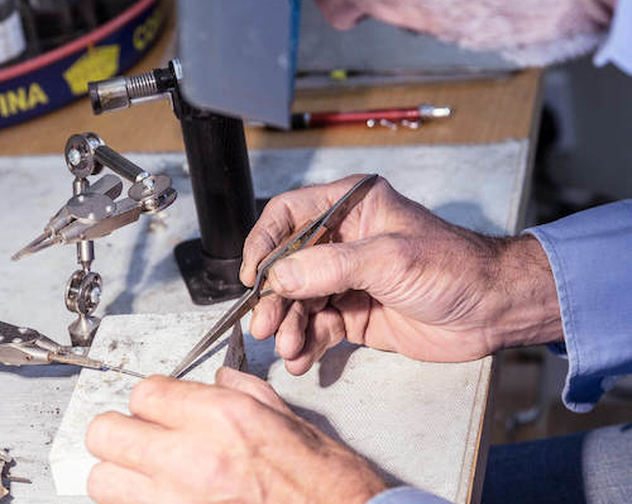 About Alistair R
It was an inheritance that inspired Alistair - a stunning set of 18ct gold and silvery grey moonstone dress studs and cufflinks given to his grandfather by a refugee whom he sheltered in the late 1930's. From an artistic family, a keen sculptor of wood and lover of all things stone it was the dress studs that drew him to start making cufflinks as a hobby though it wasn't until later in his working life that he undertook lapidary training in London and set up a workshop in the Co Down countryside. Developing his goldsmith skills enabled him to incorporate his carved stones into a range of ladies and gentlemen's jewellery. Alistair is a great admirer of good design - objects that have a permanence about them, unlike fashion which is transient, coming and going.
Discover more about Alistair R
Slabs of semi-precious stone imported from sustainable sources as well as material found closer to home are Alistair's raw material. In a 10 or 11 stage process he cuts, grinds, shapes, polishes and drills creating various geometric and other shapes using traditional lapidary techniques which are then incorporated into pieces of jewellery - whether it be necklaces, earrings or cufflinks. The whole process uses traditional silver and goldsmith techniques as well as modern laser and CAD technologies.
He works with a small number of third party specialists for casting precious metal components to his designs. In coming to know well the world renowned stone carver Dieter Lorenz Alistair was fortunate to be able to build a collection of his pieces which he incorporates alongside his own work into the 'fine jewellery' collection. - all unique one-of pieces. Alistair makes most of his cable necklaces in-house and is also able to gold plate to vermeil standard and above in the workshop.