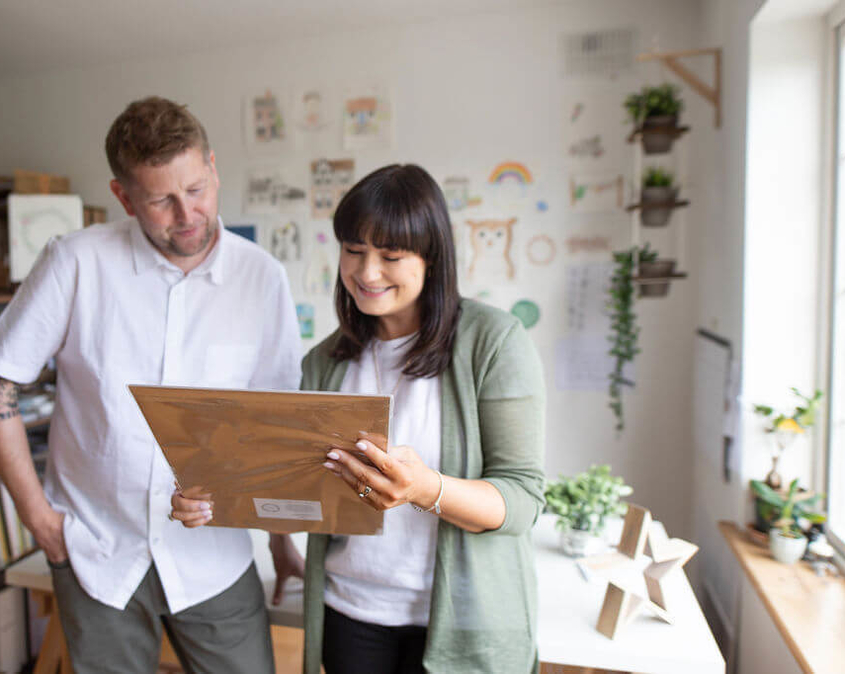 Designer: Three Little Birds
A calligraphy and illustration studio in the heart of the Irish countryside. Producing prints, stationery, and gifts, all featuring original artwork.
About Three Little Birds
Three Little Birds is owned and run by husband and wife team, Deborah and Neil, and based in the Irish countryside. They started Three Little Birds in 2017 because they believe there is something special about the delivery and receipt of a handwritten note, the power of words, and the magic of interpretation as it applies to each individual. Over the years their work has expanded to include influences from their interests in mindfulness, slow living, and embracing life with both hands!
Discover more about Three Little Birds
Deborah is a self-taught calligrapher and artist, who has forever been obsessed with all things creative. She begins any design with a dip pen, ink, watercolour paint and brushes, and also combines the raw materials with digital illustration to create her artwork. She draws inspiration from her natural surrounds in the countryside, as well as her love of animals, literature and the arts, to create artwork with a depth of meaning and flair of simplicity.
Neil is in charge of converting the artwork into digital images which is then used to create greeting cards, wall and art-prints, and our newest product ranges including tote bags, and sustainable water bottles. His eye for detail, and technical skill ensures the production of paper goods printed to the highest quality using museum quality giclée printing.
Nicola joined the team in 2020 and is the one who keeps steering the studio in the right direction, is actively helping to develop and grow the brand, as well as working on operations behind the scenes.