Designer: Sookyoung Song
Sookyoung Song's collections are contemporary and elegant using her distinctive cutting techniques, mixed and embellished with remarkable attention to detail. She creates designs that embody all the differences in styles, making her clothing for the modern woman.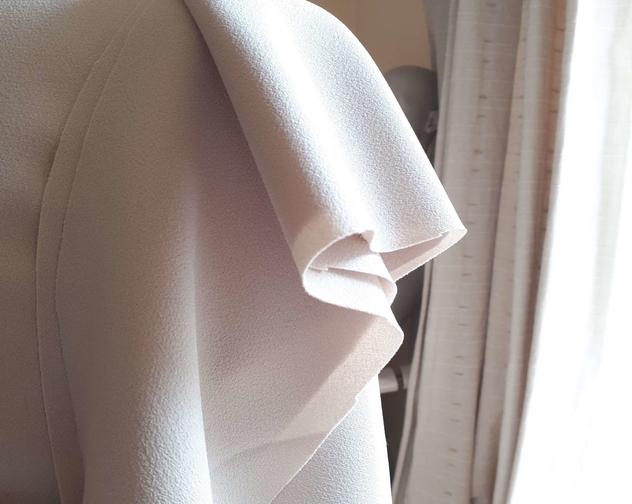 About Sookyoung Song
Sookyoung Song is an Irish fashion designer originally hailing from South Korea. Before coming to Dublin, she studied for a BA in Chinese Studies at university followed by a post grad in Pattern design.Upon graduating, she worked in a number of business development roles with Korean fashion houses. Since coming to Dublin she has worked both as a costume and fashion designer and her designs have been featured in a number of publications including Image, Social & Personal, The Independent, Irish Tatler, Ireland AM, Irish Bride Magazine and Xpose. She created the dress worn by Irish Oscar nominee, Kathleen O'Rourke for the 2010 Academy Ceremony and her designs made it to the final for The Young Designer of The Year 2014. More recently Sue took part in the SCEAL campaign which highlighted Irish design talent and was promoted jointly by The Kilkenny group and DCCI.
Discover more about Sookyoung Song
Much of her inspiration comes from art deco and art nouveau, infused with exotic Korean traditional themes. Using the best quality fabrics, her designs are sharply tailored but are both elegant and feminine and will be worn for generations to come.