Designer: Melanie Hand Design Jewellery
Melanie designs and creates her jewellery collections in County Dublin. Melanie loves Recycling, Upcycling and Repurposing Old Watches, Fabrics and many other materials to make her beautiful jewellery.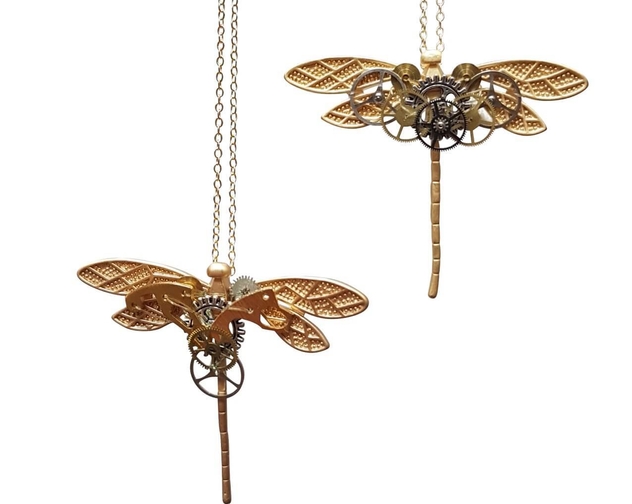 About Melanie Hand Design Jewellery
Melanie started her career Designing and making Wedding Dresses, she then joined her mother's Jewellery business, which she subsequently took over in 1999. Melanie has trained in the use of Clay Silver, Glass Bead Making and Glass Fusing. She mixes old trends with new, experimenting with new materials or Recycled whenever possible, some of the recycled materials come from Old Watches, or Fabric's.
Discover more about Melanie Hand Design Jewellery
The fabric's used in Melanie's Álainn collection are first cut into shapes, then each piece is individually melted. Then created into individual designs, sometimes working to a particular customer colour choice. Melanie's Steampunk collection is made from Old Watches which have long since stopped working, she uses the parts along with Swarovski crystals and other beads to make unique designs.