Designer: Clover Rua
Lovingly Designed in Ireland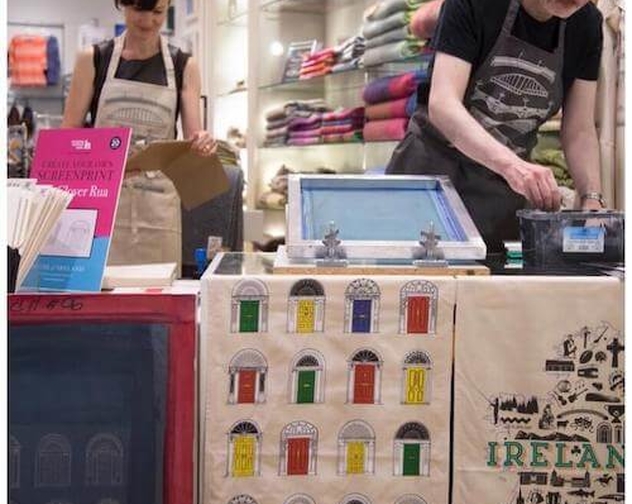 About Clover Rua
Born in 2013 Clover Rua proudly celebrates Ireland's rich design and cultural heritage through a growing collection of award winning prints, greeting cards, tea towels and accessories.
Discover more about Clover Rua
Clover Rua is the design duo Anita Elliott and Martin Gleeson art college friends who studied textile and graphic design. After years living and working abroad Anita retuned to Ireland with a heightened sense of curiously for Irish design heritage . A serendipitous meeting with Martin who had also returned from years working as an art director in Sydney lead to lengthy chats about design and a shared creative vision emerged, Clover Rua was born ! Together from our Dublin based studio we combine our passion for design, drawing and screen printing. Traditional skills are the backbone of our creative process and you'll rarely find us without a sketch book and pencil in hand.