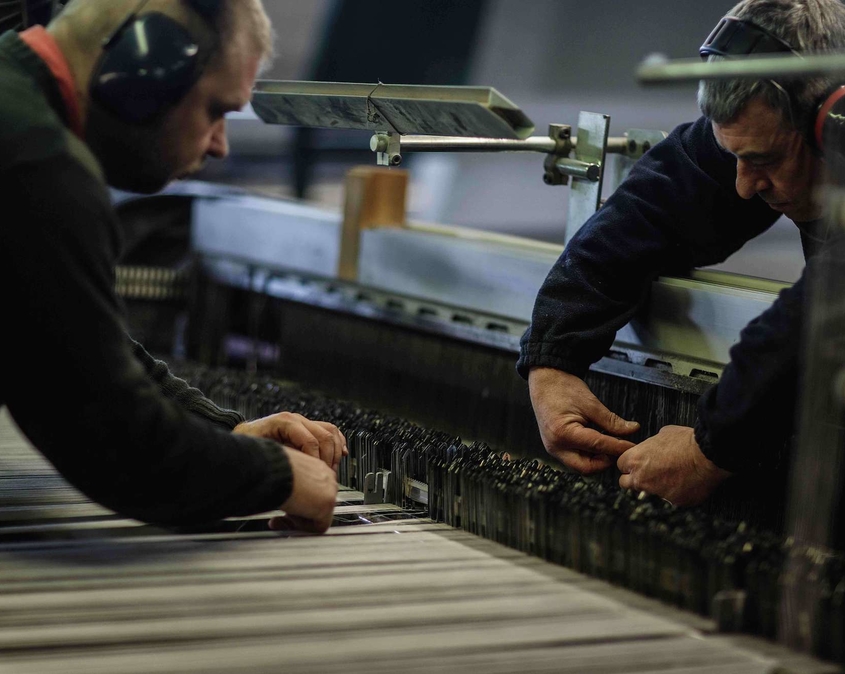 Designer: Emblem Weavers
Fashion
Accessories
Wexford
Emblem Weavers of Wexford; The Home of Yarn Dyed Traditional Irish Linen. We design and weave Irish Linen with a deep respect for the traditions of the craft but with an exciting contemporary point of view.
About Emblem Weavers
We're a family weaving business, started by our father Jim Conway back in 1962. We're proud to be one of Ireland's main producers of traditional quality Irish Linen. Our linen is used by some of the best-known fashion brands, and we are happy to say we also supply exciting up-and-coming designer brands here in Ireland.
Discover more about Emblem Weavers
Our linen is yarn-dyed. That means the linen yarn is coloured before the weaving starts. This allows us mix and match colours to produce woven designs or tone on tone hues. Irish Linen has a tradition of very classic stripes and checks. We very much enjoy updating these and bringing something new to those that appreciate the character of Irish Linen.