Designer: Turnstone Ceramics
Turnstone Ceramics products are inspired by nature and the landscape in the west of Ireland. Tamaru Hunt-Joshi creates mainly raku (smoke fired) ceramics that connects her to local ecology and concerns about global loss of biodiversity.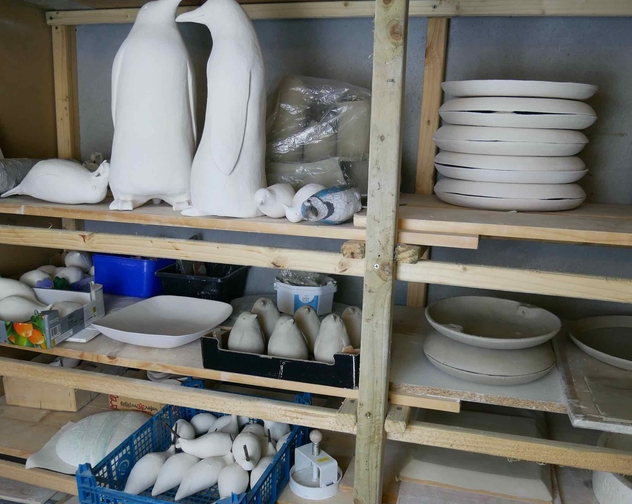 About Turnstone Ceramics
Tamaru Hunt-Joshi is a relatively recent arrival in Ireland, currently living in Moycullen, Co. Galway. She was immediately struck with the stunning landscape of Connemara and The Burren of Co. Clare in the west of Ireland. Both landscapes have a stunning, changeable and wild vitality that has inspired much of her work. Originally from the UK, and having lived in several countries, Tamaru finds the breathtaking landscape and changeable skies of her adopted home extremely compelling and inspiring. Her formal training and academic background is in Science, specifically in Ecology and Entomology - Tamaru started to study ceramics whilst completing her PhD in Cornell University in the USA, and has continued her path in ceramics ever since. A few years after settling in Co Galway, Tamaru started her ceramic studio - Turnstone Ceramics and has continued her journey in clay ever since.
Discover more about Turnstone Ceramics
Tamaru Hunt-Joshi is a ceramic artist based in Co. Galway, Ireland who's work is inspired by nature and the landscape in the west of Ireland. She uses mainly raku ceramics to make scuptural forms or wall pieces to evoke her connection to Ireland's landscape and biodiversity. With her long term interest in ecology and the natural world, Tamaru's aim is to bring into the light birds and animals that make up her local biodiversity, as well as highlighting the predicament of endangered species globally. Tamaru makes smaller bird sculptures by first making pinchpots, sealing them and then forming them into bird shapes, sometimes firing them with reclaimed nails as their beaks. Her larger pieces are either handbuilt or made using extruded tubes of clay which are then modified, and transformed into penguins, whales or puffins. Her wall panels are created using a press mould and decorated with glaze. After glazing, her work is bisque fired, glazed, and then raku fired to 1000°C. The pieces are removed from the kiln when red hot and glowing, then quickly placed in a metal bin and smoked using combustable items such as pine shavings and paper. After the work has cooled, each is scrubbed under running water, and the finishing touches applied.