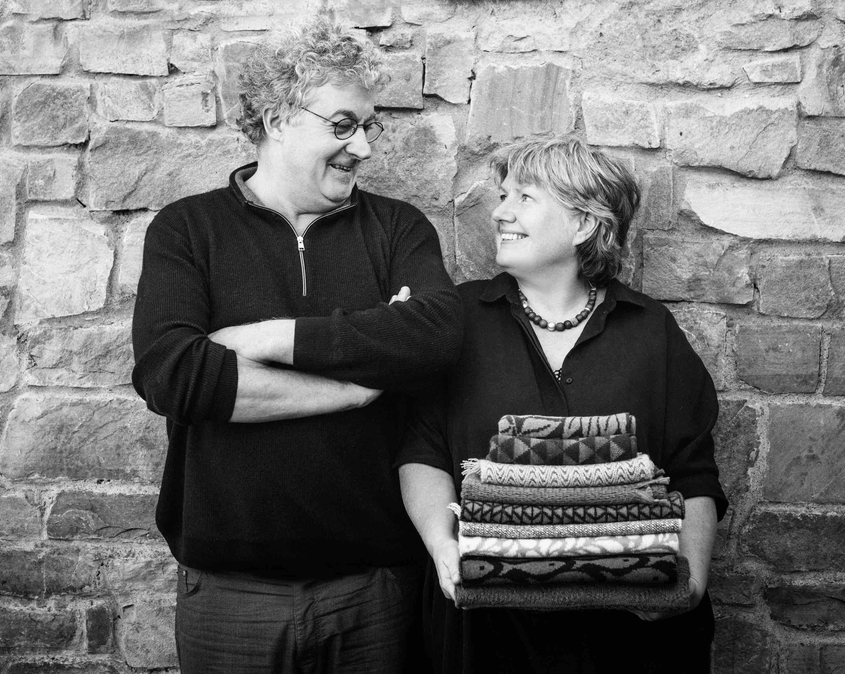 Designer: McKernan
We are Eugene and Anke McKernan, an Irish/German couple based in East Clare. We specialize in woven and knitted scarves and our designs are sold in select boutiques, concept stores and museum shops throughout Ireland, Europe and North America.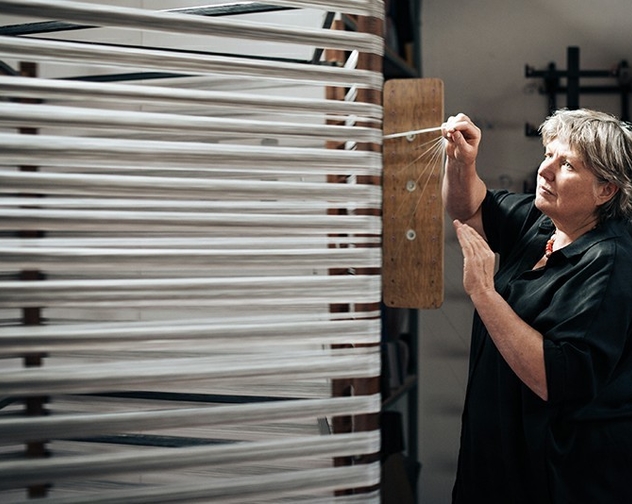 About McKernan
When we began our handweaving company in 1985, we quickly understood that scarves would become our main focus.
Having to earn a living for our growing family, we realised that scarves were one of the few handwoven textile products that would be both financially and creatively interesting. As a product, scarves have a high perceived value but for us they are also a canvas that allows us to express our artistry, love for colour and appreciation of high quality textiles.
As for the customer, a scarf can both enhance and compliment a person's complexion and outfit. It can flatter, adorn, comfort, uplift, and of course, protect. Finally, it goes without saying, that a scarf also makes a wonderful gift.
Discover more about McKernan
When we design a new scarf, quality comes first. It is important to us that our scarves are reversible, have a perfect edge and drape well. But we also want to appeal to the sense of touch by creating sumptuous textures, the visual sense by using harmonious colour combinations and the spirit by dreaming up cheerful patterns. Yarns and colours have always stimulated our creativity.