Designer: Breda Haugh Jewellery
I create modern jewellery ranges in precious metals. This work includes my collaboration with the National Museum of Ireland for whom I create jewellery for sale in their retail outlets based on artefacts in the collections. I also undertake commissions for private clients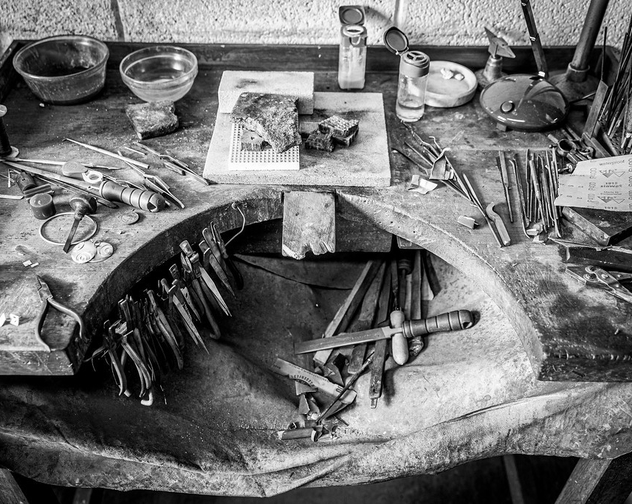 About Breda Haugh Jewellery
I discovered metal while a student in NCAD, Dublin. Its possibilities and mysteries drew me in. Further studies and work experience in London awaited me on graduation. On my return to Ireland time was spent employed in the manufacturing and high end retail sectors of the jewellery trade. Finally I moved to my studio in the Dublin Docklands- on the Grand canal basin close to the sea. Here I develop jewellery concepts, complete projects and meet my clients whom I work with on their special pieces.
.
Discover more about Breda Haugh Jewellery
I make jewellery to bring joy. Inspiration comes from many sources: nature, the urban landscape, culture and history . My customers and their stories are important too. The process of bringing an idea to fruition begins with research of a personal concept or clients suggestion. I make many drawings which are examined and changed to evolve the concept of the work. Metal is next teased with hand tools at the bench. The potential and limitations of the silver and gold metal determines the final expression of the idea. Gemstones may be included too.