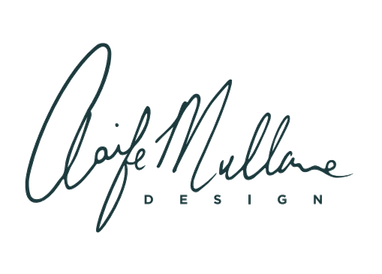 Designer: Aoife Mullane Design
Aoife Mullane Design is a textile design business focusing on creating unique , luxurious printed textiles for interior and lifestyle products.
About Aoife Mullane Design
Aoife was born and raised in Wicklow, right by the seaside, and a number of awe inspiring nature trails . Natures ever changing colours and patterns provide me with an abundance of inspiration towards my fabric designs. I studied printed textiles in NCAD and graduated with hopes of getting a job in one of the large design offices, however, after just two months of completing my degree I was approached by an architect company offering a large fit out collaboration project. I took the project on (despite the apprehension) and so in January 2016 Aoife Mullane Design was born…
Discover more about Aoife Mullane Design
The original & distinguishing feature of my fabrics is the hand applied metallic. These silvers, coppers and molten gold's are printed on to my base fabrics using a specialised technique of screen-printing. I am very proud to say that I carry out all this work myself in my studio space. This is a traditional craft made contemporary by the colours I use and the products I am creating with my textiles.
My creativity comes from my everyday surroundings; I create original paintings and drawings based on my environment by the sea in Bray. These drawings then inform and inspire my prints and colour palette eg. the crackle and the pebble print.