Designer: Zoë Zoë
A beautiful blend of oils and natural soy wax; our unique, bespoke candles are gently poured in our workshop in the heart of Ireland. We only use natural waxes from sustainable sources, lead free cotton wicks and glass jars. The Zoë Zoë collection has eight beautiful scents.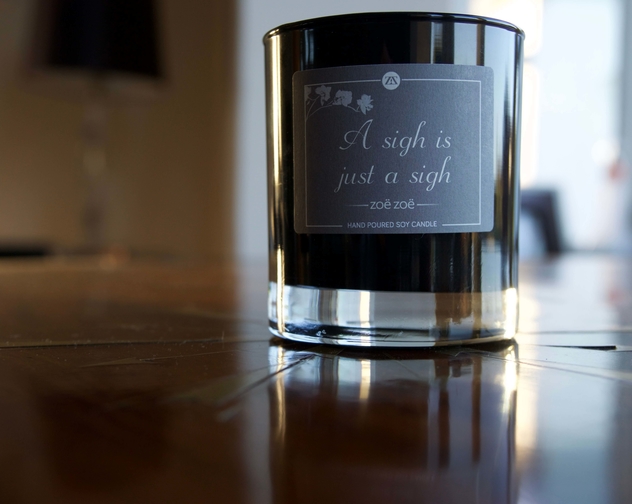 About Zoë Zoë
Zoë Zoë was an idea which became a little artisan company, crafting something beautiful, something unique. We wanted to inspire positivity and creativity with some light luxury and remind ourselves that its the little things in life that are important. With Zoë Zoë, words and scent combine to make you wonder. We ask ourselves: "Can You Hear a Photo? See a sound?"
Discover more about Zoë Zoë
The slow pour movement helped develop our candle making process along with a love for poetry, song and prose. From the scents to the design, packaging and wording, we have tried to create something unique that can be enjoyed by everyone. We are an environmentally conscious company and aspire to only use the highest quality materials and most sustainable methods of production. All of our candles are created with love in a little workshop in the heart of Ireland.