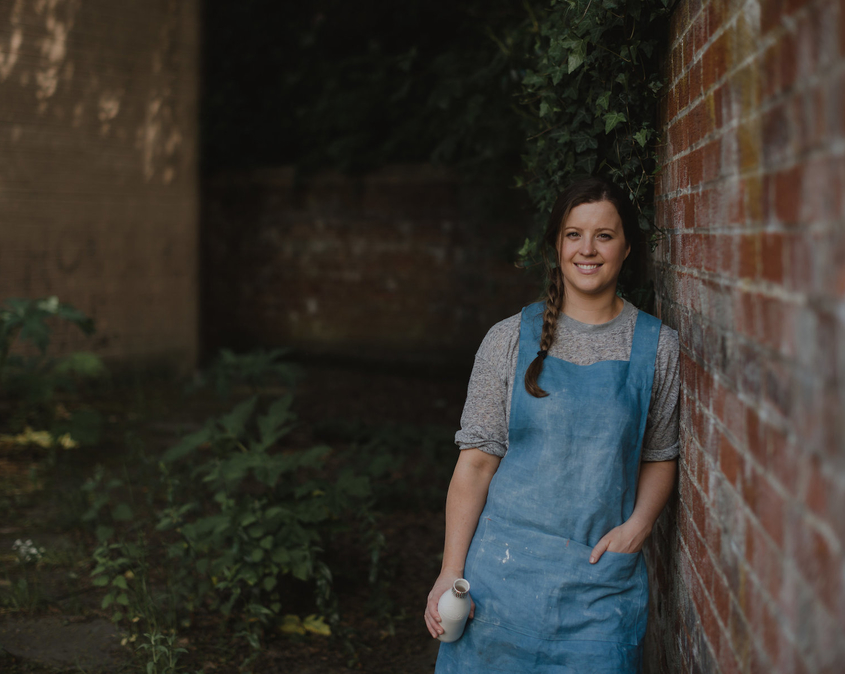 Designer: Rebecca Killen
Rebecca Killen creates unique ceramic products for the home inspired by traditional blue and white pottery, nostalgic forms and the picturesque coast of Ireland.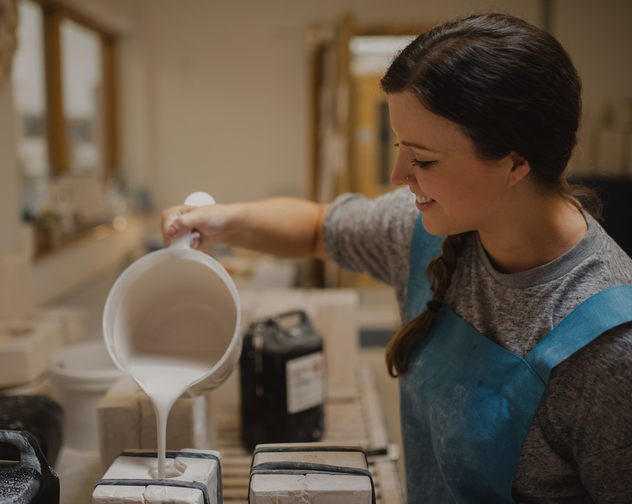 About Rebecca Killen
Rebecca, a graduate of Belfast School of Art, has been working with clay for over ten years and now designs and creates a range of bone china bottles, dishes and vessels all from her studio based at a picturesque horse riding centre located in rural County Down. Her studio is also home to regular group and individual workshops where she shares her passion for ceramics, teaching a variety of making and surface pattern application techniques.
Discover more about Rebecca Killen
Rebecca uses the slip casting technique to create her current Cobalt and Bay Collections. Each piece is individually cast using fine bone china, the striking surface pattern is achieved with coloured slips, hand painted designs and finished with hints of gold lustre.