Designer: Living Ginger Designs
Living Ginger Designs – Beautiful Contemporary Porcelain Ceramics designed and handcrafted by Louise Browne from her studio in the picturesque village of Oughterard, Connemara.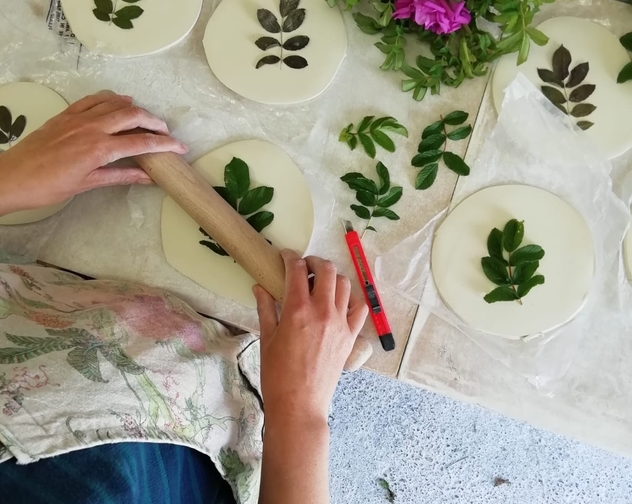 About Living Ginger Designs
It was in Spring 2010 that living Ginger Designs was born, where Louise's Impressed Flora and Smocked ranges happily sit side by side and are now recognized as her signature pieces. Louise's work is stocked in many galleries and craft boutiques throughout Ireland and beyond. In 2012 Louise produced an exclusive range of work for The Royal Botanical Gardens, Kew, London, and more recently from 2016 on wards Louise has been producing unique work for Grune Erde stores throughout Austria and Germany. In 2017/18 Louise began producing her Fish range of Impressed Ceramics and stocking Meadows and Bryne stores throughout Ireland. The name Living Ginger Designs was adopted from Louise's late mothers pottery name, originally inspired by that of Jack B Yeats where 'Art should seek continuity, impetuosity and exuberance aiming at the living ginger if life'.
Discover more about Living Ginger Designs
Louise's work is produced through the technique of slab- built porcelain (or rolled out clay). Through this method she creates a variety of products including vases, dishes, and platters, in three main product ranges. These ranges include the floral range created using actual flora found in the West of Ireland; her Smocked Work made with her own handmade smocked fabrics inspired by waves and rocky environments; and the newest is her Fish range which are fun impressed fish pieces.