Designer: Marcus O Mahony Ceramics
I make a selection of functional and decorative porcelain and stoneware ceramics. My work is wood-fired in an Anagama kiln and sometimes salt glazed in a separate wood-kiln.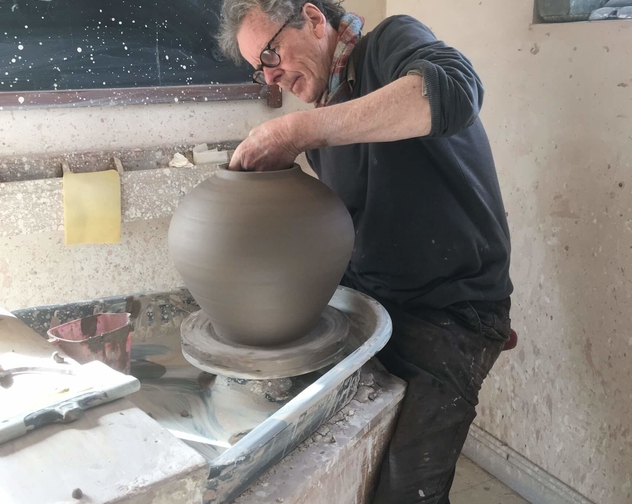 About Marcus O Mahony Ceramics
I first started making ceramics at Limerick School of Art (LSAD) in 1972. My interest and commitment has lasted until this day. On graduating from LSAD I spent the next 12 years in Dublin, teaching art and pottery in prison education. In 1993 I left Dublin with my family to set up a pottery in Glencairn Co. Waterford. As well as developing my own work I ran workshops working with leading Irish, British, American and Japanese potters over the years. I was selected for Portfolio DCCI and elected as member of the CPA (Crafts Potters Association UK) and became a CPA Fellow in 2012. I worked as a visiting tutor at LSAD and NCAD (Nation College of Art and Design) in this period and have exhibited widely since.
Discover more about Marcus O Mahony Ceramics
I have been firing with wood for the past number of years for which I have built many kilns including Anagama and Salt-glazed kilns. Wood firing offers a range of creative options not normally achievable with other firing methods. My work has evolved through much experimentation to take advantage of this elemental and engaging process. I also salt-fire some work, a process that brings vibrancy, colour and texture to chosen pieces. All the work is affected by the fly ash melting on the pots over a period of up to 50 hours in this turbulent kiln atmosphere of 1300 c.