Designer: Laura Buchanan Designs
Laura Buchanan designs playful, nostalgic and award-winning prints, cards & calendars and prints them using traditional and modern printmaking techniques from her workshop entitled "Belong" in Co.Donegal.
"When something reminds me of times gone by, I just want to bottle the joy this creates and share it with everyone."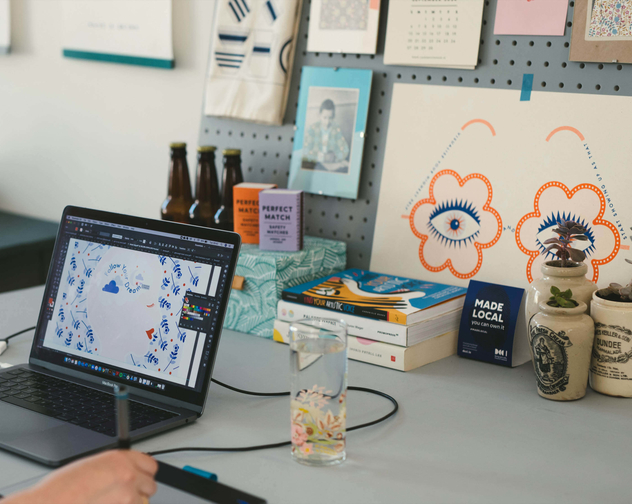 About Laura Buchanan Designs
Donegal artist Laura Buchanan has been quietly creating designs and print work since she was a young girl growing up in the heritage town of Ramelton, Co. Donegal. Laura has always had a huge affection for old-fashioned quality, mainly because she grew up above her family's grocery and hardware shop, which served as one of the centre-points in the town from 1907 to the early 1980's. Although the store closed its doors before she was born, Laura has long been fascinated by the remaining objects, advertisements, and living history of the shop and this has inspired her work ever since.
Discover more about Laura Buchanan Designs
Laura takes an eco-friendly approach when designing and printing her products. She has 2 riso printers, which use soy ink made from soybean oil and is more environmentally friendly than traditional petroleum-based inks. She also has a lino printing press to produce limited edition prints. Her work is inspired by her great-grandparent's grocery shop, vintage packaging and daily life in Donegal.