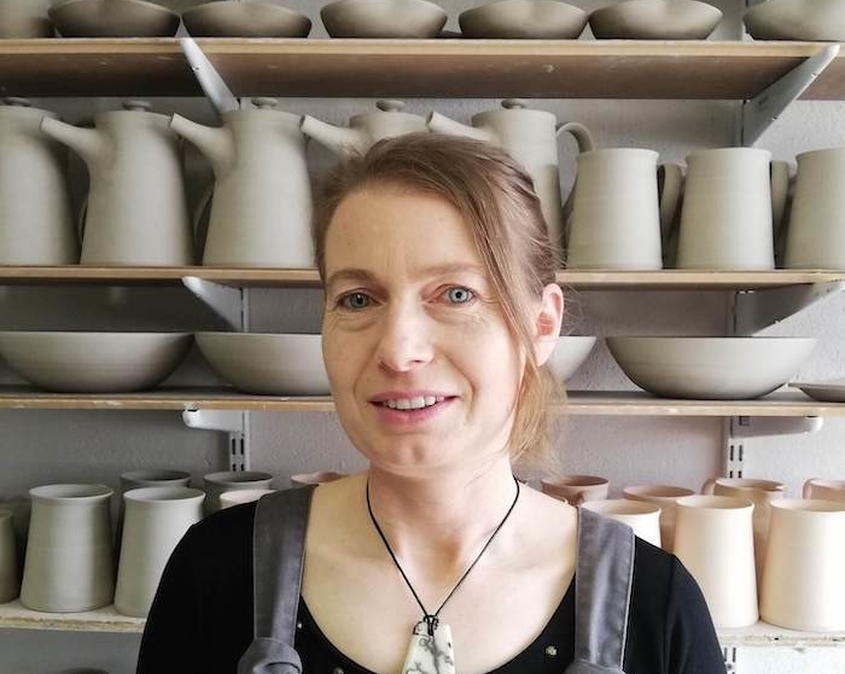 Designer: Claire Molloy Ceramics
Animal themed ceramics lovingly handmade in rural Kilkenny.
About Claire Molloy Ceramics
Growing up on a farm I have always been influenced by the Irish rural environment and way of life. Horses have always been a huge part of it, where I trained them and competed regularly in eventing competitions along with working in different yards including Coolmore Stud. In 2012 I set up my studio on our farm in the beautiful surroundings of Rossenarra, Kilmoganny Co. Kilkenny after graduating from the Crafts Council of Irelands' Ceramic Skills and Design Course.
I like to create simple, rustic looking forms with subtle colours and textures. My love of horses and animals also directly influences my pottery.
I have an honours degree in Sculptural ceramics from the Galway Mayo Institute of Technology and am a member of the prestigious MADE in Kilkenny Craft Group.
Discover more about Claire Molloy Ceramics
My work is all handmade in my small studio in Kilmoganny Co. Kilkenny. Most of my pieces are made using the potters wheel. Each piece is fired in the kiln three times, first the bisque, then the glaze and lastly the transfer firing. The original drawings of the animals were created by local artist Mihaela Bosnegeanu.. These drawings were then photographed and printed out on a special printer. They are then applied to the glazed pieces and put back into the kiln where they melt into the glaze. They are dishwasher and microwave safe.