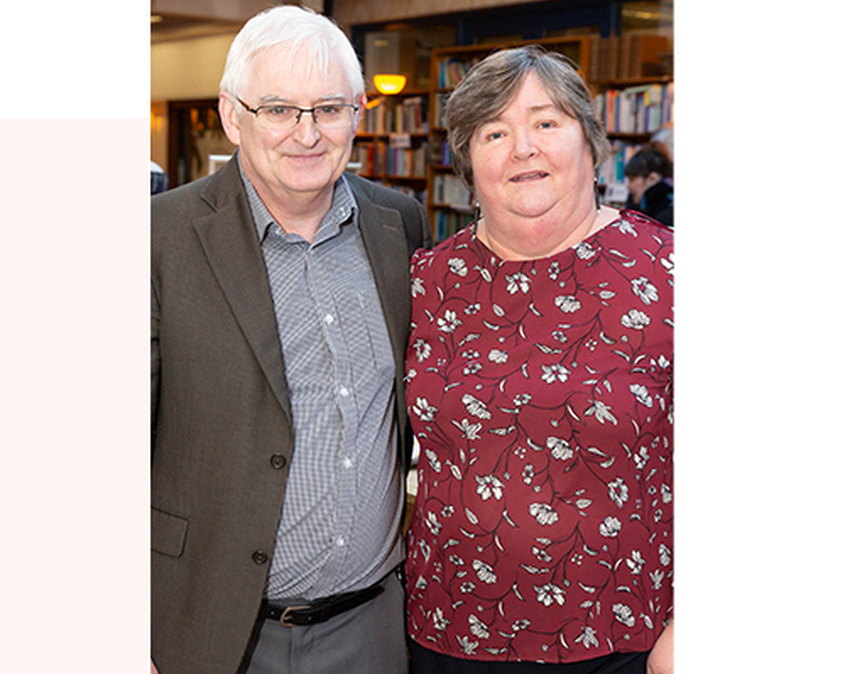 Designer: Ambrose & Brid Woodturning
Ambrose and Brid O'Halloran woodturners we each have a distinct style and approach which compliments the other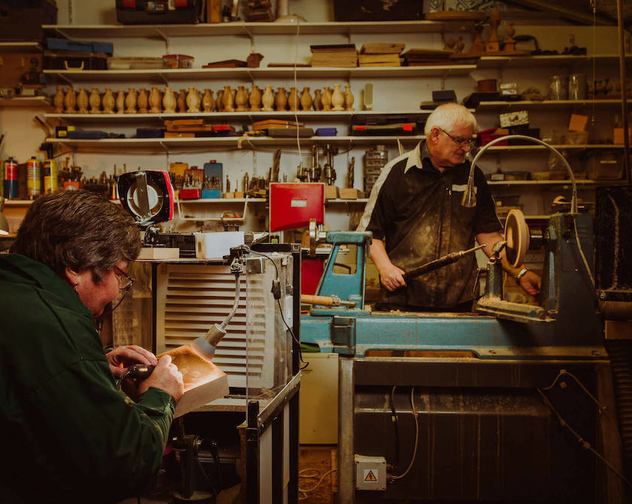 About Ambrose & Brid Woodturning
Brid and I grew up in the 1960's and 1970's without many material goods. We learned the value of things. When something broke you fixed it. You altered and adjusted and repurposed. This was not a formal study of creativity just a practical way of making things happen. If you could make something you did. Creativity is formed out of repeated practice and so by the time we came to our craft we were already very creative even if we did not recognise it ourselves. The initial attraction to craft was it allowed us an avenue to show that creativity. All craft practitioners bring their own experience to the craft and want to use the work to express their experiences and values. We started our formal craft journey 27 years ago. . Together we went on a journey of true discovery. We had such a hunger for knowledge of our craft that we sought out the best practitioners and learned from them.
Discover more about Ambrose & Brid Woodturning
We work as a team, but each of us makes very distinctive, individual work.Our designs have a contemporary feel and are built on traditional craft roots. We share a passion for clean, contemporary design and their work ranges from functional lifestyle pieces to mixed media jewellery. As well as being passionate makes, we have taught woodturning for the past 22 years wanting to share the excitement of craft and creativity with others. Strongly believing that to really be a crafts person you have a duty to pass on the skills and values to the next generation. For that reason we demonstrate woodturning to the public, and those interested in woodturning, in Ireland and abroad.
All our work is inspired by the landscape of the west of Ireland. We want to bring colours and textures into our work. Our design process is collaborative one of us will have an idea which is refined and critiqued by the other. We will then make a series of prototypes carefully refining design elements until we are happy with the finished product. All our techniques are based on traditional values of the craft but we want to express the craftsmanship in contemporary designs