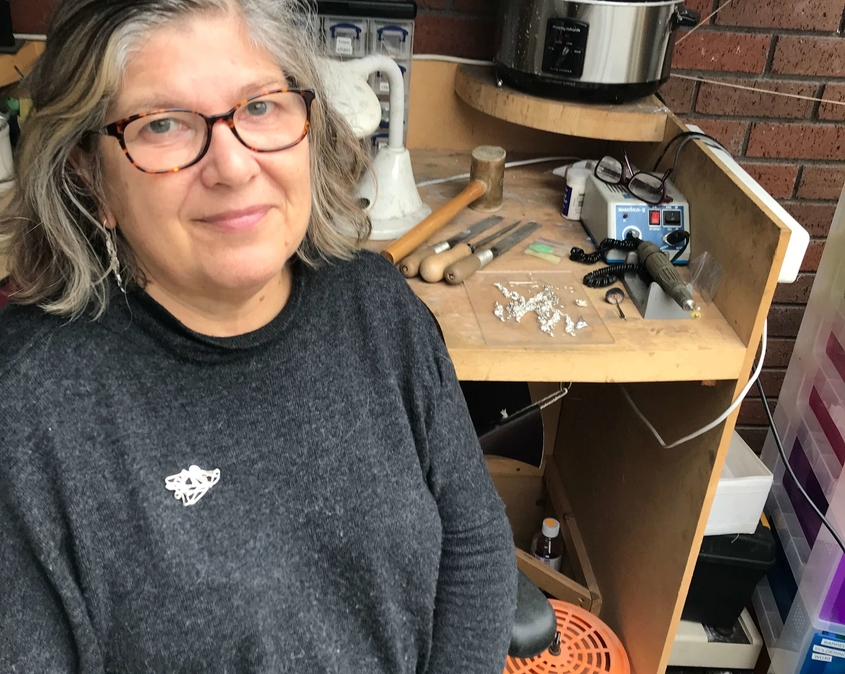 Designer: Original Strands
Traditionally trained in goldsmith skills, Katie works with precious metals, semiprecious gemstones and beads. Her jewellery is contemporary, typically asymmetric and invites curiosity with its inverted shapes and off-centre designs.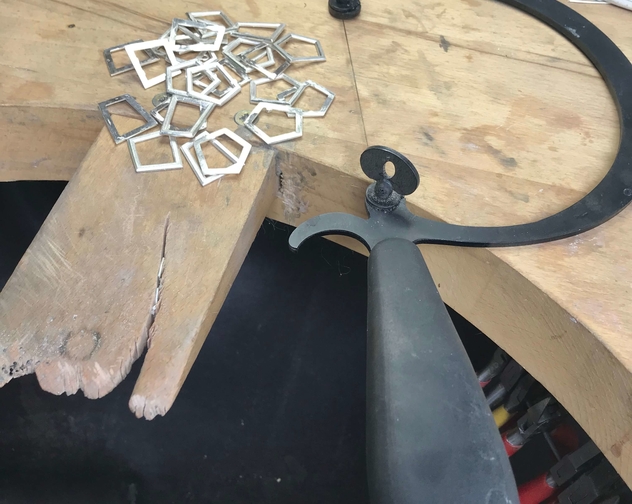 About Original Strands
Katie spent much of her adult life working in mental health. While attending evening courses in NCAD she realised that her life was being drawn in a new direction. She retrained as a goldsmith and on graduation, she decided to focus on building her jewellery business full time. Her innovative and original designs explore space, balance and opposites. She is now dividing her time between designing, making, and building a small but sustainable business in her Dublin Studios, in Ballsbridge and in Studio 9, Marlay Park Craft Courtyard.
Discover more about Original Strands
With her psychotherapy background, Katie is influenced by the dynamic tension between our inner and outer worlds. She is interested in the choices we make as we present ourselves to the world and respond to what is going on around us. She is curious about how we can be drawn to the unexpected. Katie focuses on the interplay of shape, movement, texture and combinations of precious metals and gemstones in her jewellery. Her designs are further informed by the angles of our urban environment and the curves in nature.
Katie has created three collections so far. The "Dynamic" collection is bold, angular and asymmetric. The "Inspire" collection combines irregular shapes with softer angles.
The most recent "Fluid " collection explores loss of control, as we found ourselves in lockdown. Katie poured molten wax on to various surfaces including water, allowing shapes to develop organically. She refined them before casting them in sterling silver. With these pieces you experience the silver flowing freely into unique shapes with the guidance of the hand of the designer. Gold pieces can be made on request.
Original strands' components are ethically sourced and it's unique packaging is biodegradable.