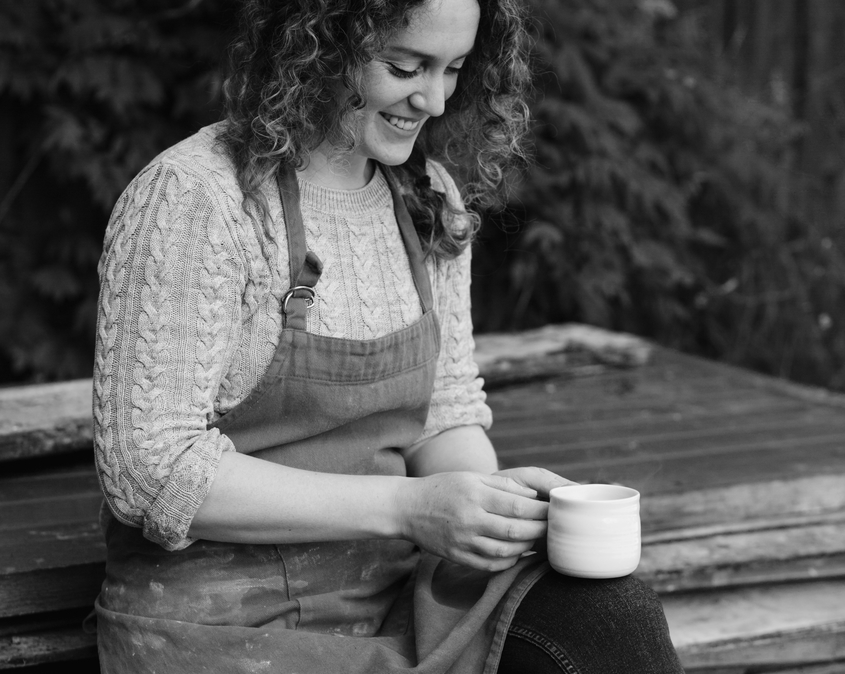 Designer: Chloë Dowds
Expertly crafted porcelain tableware handmade by multi award-winning artist Chloë Dowds in her studio in Co. Wicklow.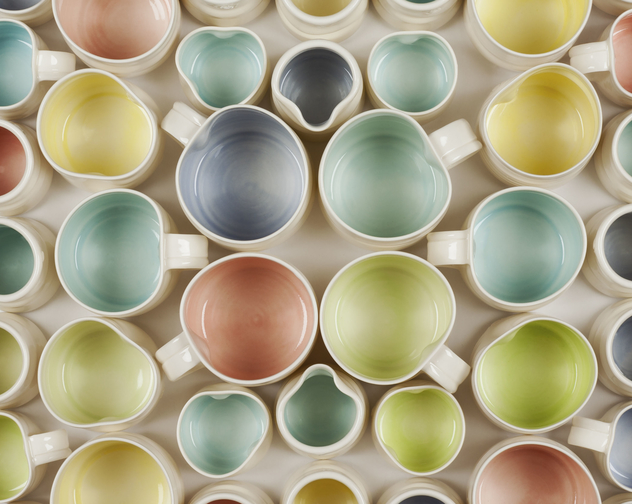 About Chloë Dowds
I have been working with clay for over ten years. It takes time and experience to really understand a material and work together with it in a collaboration of sorts. Having studied art, ceramics and art history, I finally set up my own studio in 2014.
Clay is elemental. It is the earth beneath our feet and it is alive. The simple act of picking up a handful of clay and creating with such basic tools as your hands is incredibly poetic to me. Using clay and fire to create sophisticated objects is my passion.
Discover more about Chloë Dowds
I am a thrower which means that the vast majority of my work in thrown on the potters wheel. I use a very high grade porcelain to create fine contemporary tableware. All of my glazes are mixed by hand to recipes I have developed over the years. I take a lot of inspiration from the incredibly beautiful porcelain itself. Often times we work within a dialogue together allowing for the work to emerge.