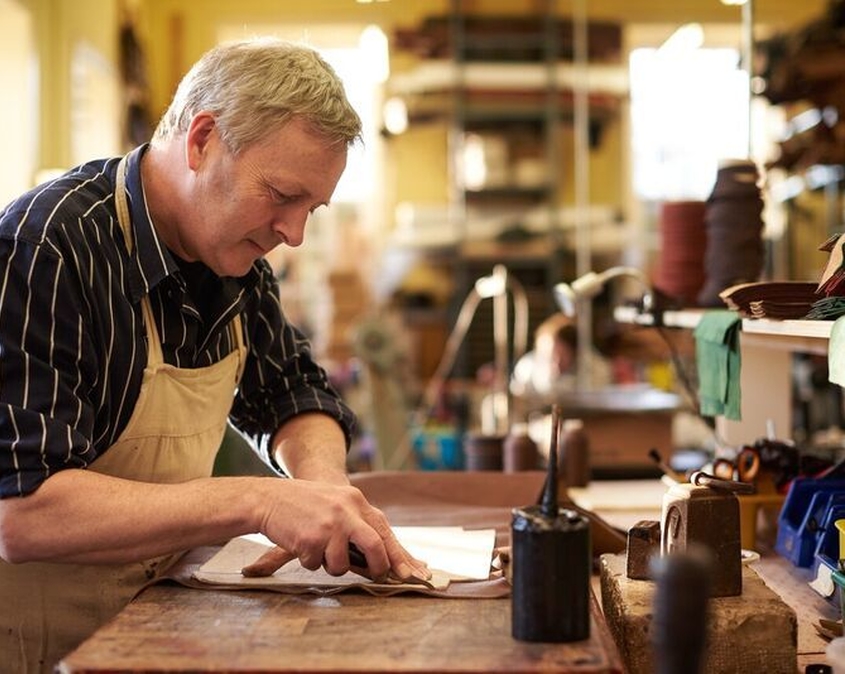 Designer: Holden Leathergoods
Since 1989, Conor Holden has been designing and making luxury leathergoods in the Old Schoolhouse on the shores of Dingle Harbour. His handbags, leather briefcases, purses & wallets are carefully thought out and exquisitely hand crafted using only the finest leathers.
About Holden Leathergoods
Born and bred in Dublin, I started my working life as a trainee hotel manager, at the age of 17. I moved to London at 19 and worked in local government. A course at Cordwainers College (now part of London College of Fashion) in Leathergoods Design and Production caught my eye: this was the beginning of my journey back home, and the beginning of Holden Leathergoods.
Since 1989, we have been dedicated to producing leathergoods of the highest quality you will find anywhere in the world, maintaining a commitment to sustainability and the very opposite of 'fast fashion': we are the leather equivalent of the slow food movement! We do our own thing, our way, for people who know their own minds.
Discover more about Holden Leathergoods
We set aside some time to work through new ideas and prototype them, usually when we receive the samples of new leathers we've selected from our tanneries in Italy and are buzzing with inspiration and creativity! It's one of the aspects of my job that I most enjoy.