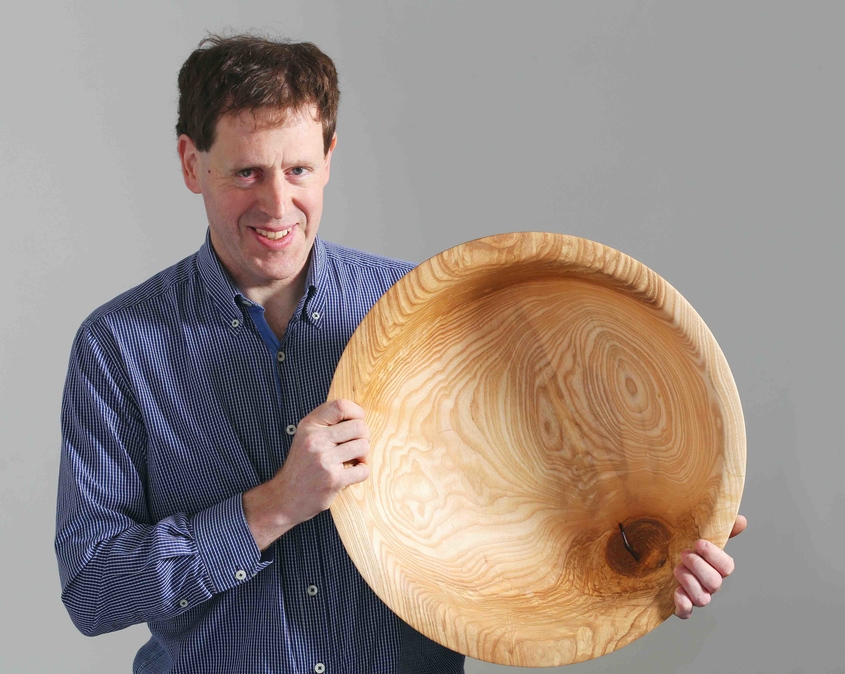 Designer: Roy Humphreys
I am the 4th generation of the Humphreys family working with wood. I am a self taught turner- it started out as a hobby and has now developed into a business. I have been woodturning for over 30 years. I use home grown wood from family farm.
About Roy Humphreys
An important native tree, the Ash is the most common tree in Irish hedgerows, and is a traditional woodland species. It is a traditional woodland species. It is sometimes called the 'Venus of the woods'' due to its attractive shape and beautiful foliage. Ash was thought to have power over water and was often planed near sacred springs know as Clootie wells which were places of pilgrimage for Celts. The woods of the Ash is light, tough and flexible and is commonly used in Ireland to make furniture, walking stick and hurleys for the Irish sport of hurling. Historically, it was also used to build boats, and Irish emigrants to America often took pieces of Ash with them for protection against the sea.
Discover more about Roy Humphreys
I select a suitable piece of timber to turn a bowl on the lathe. I rough it out with a bowl gouge to shape the bowl leaving the wall thickness 25mm for drying out over a period of a few months. At this stage it is returned to the lathe for sanding & finishing off using 120 - 400 grit sanding paper. Finally dusting down and rubbing in food safe oil.