Designer: Jo Browne
Gifts
Beauty & wellness
Carlow
Handmade in Ireland, the Jo Browne range includes natural skincare, including an award-winning cleansing balm and hydrating Facial serum, luxury soaps, bamboo aroma diffusers and a sustainable bamboo bedding collection.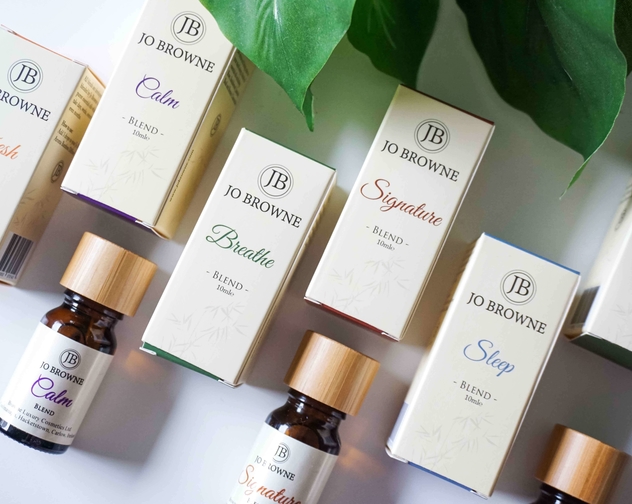 About Jo Browne
My name is Jo Browne creator and owner of Jo Browne luxury products. We are a company based in Hacketstown, Co Carlow where we have been operating for the past 4 years. During this time we have won Image magazine and RSVP beauty awards, this year I was nominated for Entrepreneur of the Year. Our range of products expand from skincare,luxury bodycare ,aromatherapy diffusers and oils with our latest addition of Bamboo bed linen to the collection. Jo Browne products are packaged in ECO friendly bamboo, the ingredients we use are completely natural with everything handmade and poured at our factory in Hacketstown. We are living in a time where we are returning to nature for natural ingredients conscious of environmental impact' at Jo Browne this is the essence of our brand. Choosing bamboo as packaging and ingredient because of the positive environmental impact.
Discover more about Jo Browne
Brand ethos demands consistent use of high-quality ingredients to create premium products in a natural, sustainable way. Jo Browne's passion is for essential oils and nourishing botanical extracts and their natural capacity for healing, invigorating and calming.
Products are plant-derived, 98% from organic ingredients, and are palm free.
Organic jojoba and camellia oil, bamboo silk, mango butter and organic beeswax are regularly used, with bamboo extract a powerhouse ingredient in Jo Browne skincare, and beautiful sustainable bamboo packaging used across the range.
Everything is handmade, with soaps, for example, produced using the traditional cold press method. The brand espouses a 'less is more' ethos, with consumers encouraged to 'use sparingly' on the basis that you don't need much of a quality product for it to work! So too, products multi-task, like Jo Browne Facial Cleansing Balm that will cleanse, moisturise, nourish and heal problem skin, all in a single product.