Designer: six0sixdesign
Personalised literary gifts and map keepsakes handmade in Ireland.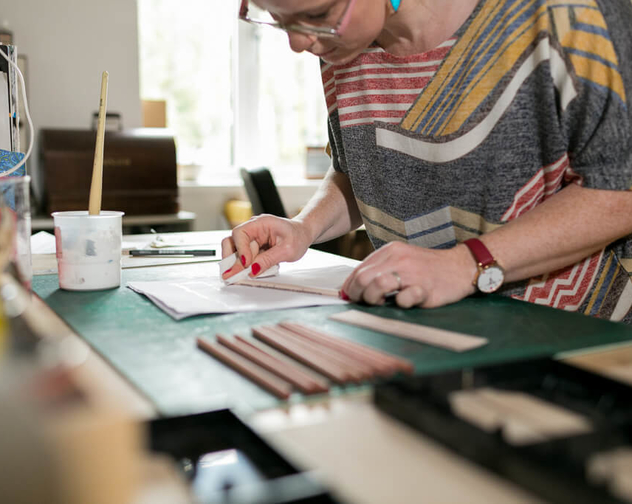 About six0sixdesign
six0six design is owned by Vanessa Scott-Hayward and run from her makers studio in Co. Kildare. Born from a love of storytelling, Vanessa creates designs that celebrate the moments of special importance in our lives. From her map artworks to her personalised stationery. Each tells a tale, whether its your own story or the words of famous literary icons and poets that feature on her pencil sets.
Discover more about six0sixdesign
six0six design was founded on a love of vintage books and maps. The map artworks are each personalised, hand stitched and use vintage maps. The first map artwork design was inspired by a long distance love story and has evolved from there to encompass many more romantic moments in a couples life. The pencil sets are each hand covered in quotes from famous literary works, poems or the etymology of words. Both the pencils and their boxes are sealed with professional lacquers and each is finished to the highest of standards. Every order is handmade with care and attention to detail is key to each of six0six designs designs.