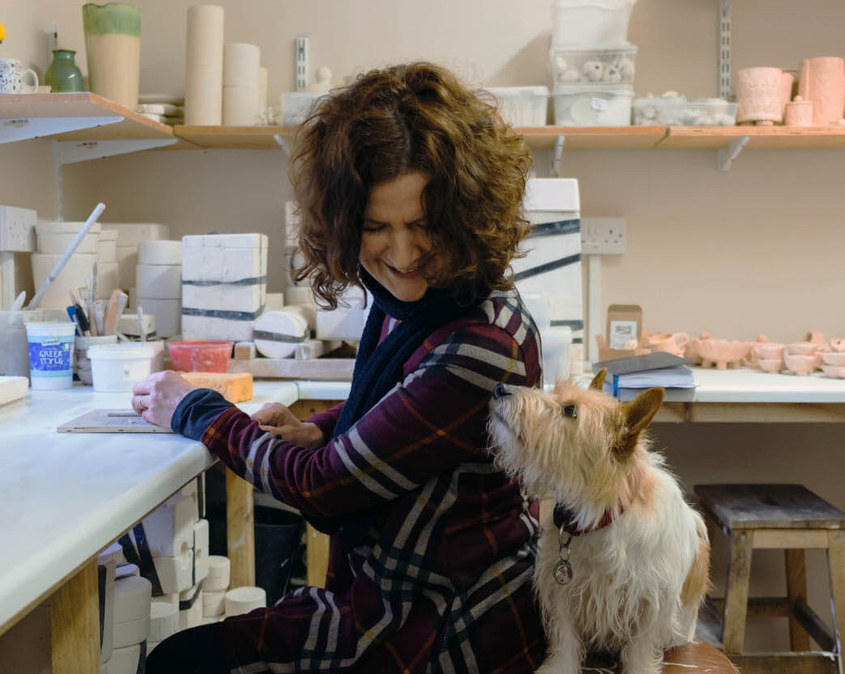 Designer: Siobhain Steele Ceramics
Drawn to the natural Irish landscape Siobhain's ceramic designs are influenced by the simplicity tranquility and beauty surrounding her Co Cork studio. Each ceramic piece is designed and handcrafted with care evoking a sense of simplicity, serenity and connection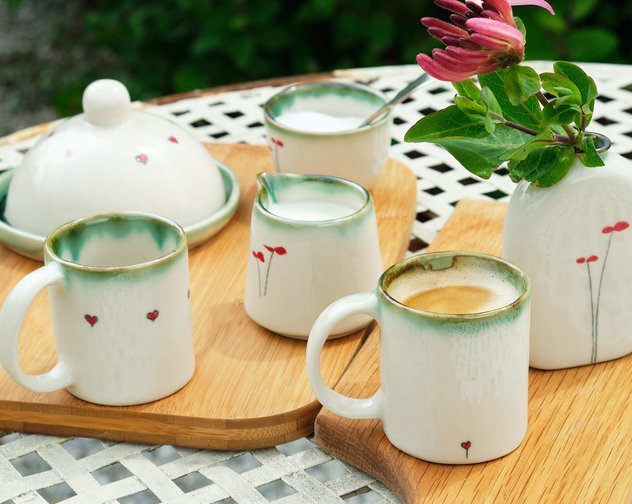 About Siobhain Steele Ceramics
'After many years of travel, a career in nursing and motherhood, I returned to college to pursue my love of creativity and design. I found myself naturally drawn to ceramics and the abundance of possibilities that it offered. I was fascinated with the journey from clay to the finished design. Influenced by my travels and surroundings my signature ranges include, Message on a Bottle, Line, Allium and Poppy ranges. I opened my studio in July 2013.
Discover more about Siobhain Steele Ceramics
I work mainly with stoneware and bone china slip. Over a two week period each piece will pass through my hands many times. Firstly casting the shape, fettling, bisque firing, painting and glazing each piece ready to be gifted.