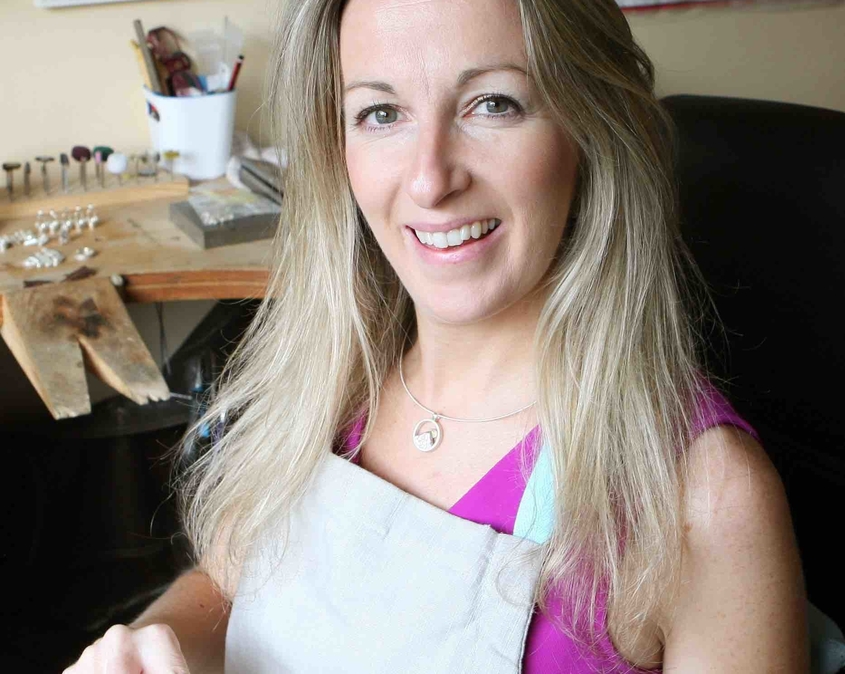 Designer: Yvonne Kelly Jewellery
Yvonne Kelly is an Irish Jewellery Designer & Maker who creates handmade silver and solid gold jewellery with a quirky personality. Using traditional jewellery making skills, Yvonne's collections are fun and meaningful with a story behind each piece.
About Yvonne Kelly Jewellery
Yvonne's first ever job working for an international airline took her to far flung parts of the world where she developed a passion for travel & photography and getting lost in jewellery souks. Her experience observing age old goldsmithing traditions in the Far East greatly inspired her life's journey. Her career path took various twists and turns until she finally left a secure advertising job to follow her lifelong dream of becoming a goldsmith. Yvonne's handmade collections are inspired by the ordinary things that can make us happy. She is passionate about creating jewellery that is fun and full of meaning. Be it a Circle of Opportunity Ring as a reminder to follow your dreams or a quirky clothes peg pendant, Yvonne Kelly Jewellery's innovative collections are sure to put a smile on your face!
Discover more about Yvonne Kelly Jewellery
Yvonne's work process involves traditional jewellery making techniques such as piercing a design out of sheet metal or wax carving a design which is then cast in silver or solid gold in Ireland. She draws inspiration for her collections from her own personal story and life's up and downs. The themes of love, kindness and good humour also permeate her work. Her style is simple yet contemporary with each piece having its own story and meaning.