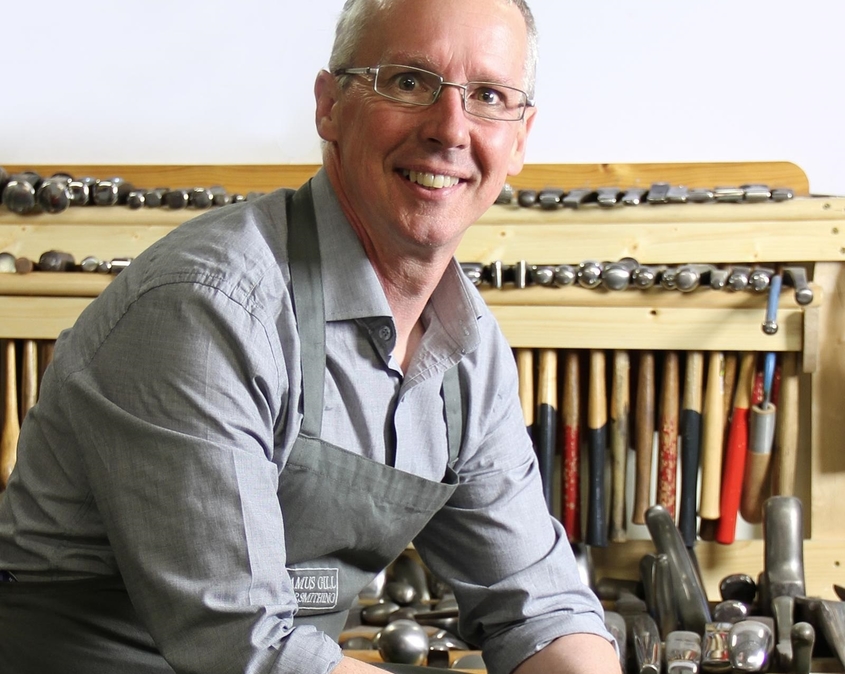 Designer: Seamus Gill
Séamus Gill is a silversmith who uses traditional silversmithing skills to design and create contemporary jewellery, silverware and sculpture.His innovative designs evolve from his ongoing experimental process and a deep understanding of the working qualities of silver.
About Seamus Gill
Séamus Gill started his education at Grennan Mill Craft School in Kilkenny, where he was introduced to the Art of Silversmithing by Peter Donovan, a highly respected Silversmith. He continued his studies at the Regional Technical College, Letterkenny and then at the College of Art in Belfast, finishing his studies at the National College of Art and Design (NCAD) in Dublin.
He gained further experience working with jewellers Deborah Aguado and Talya Baharal in New York and with Kensington silvers studios, Verellis and Anne Barros in Toronto, Canada.
He set up his own studio in Dublin in 1988.
Discover more about Seamus Gill
Séamus Gill's work is about the joy of working directly with his material, using a hammer and anvil to transform a flat sheet of metal with traditional age-old silversmithing skills. He exploits the working qualities of silver or bronze, stretching and compressing the metal to move it into elegant three dimensional forms. Working in harmony with the natural movement of the metal often leads to his work being compared to natural forms.