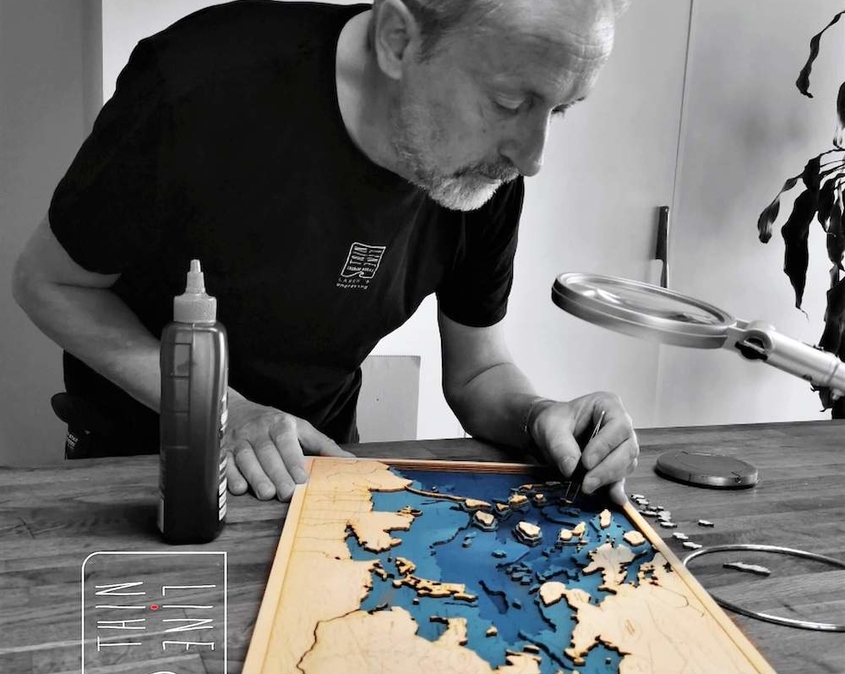 Designer: Thin Line
Creative Laser works, Crafting beautiful and useful objects, using fun, engaging, and versatile designs from Home & Giftware, and Irish Coastal Wall Art Maps.
About Thin Line
Learning my trade in the Graphic Industrie for years, I decided to go back to my love of wood, and use my skills in Graphic Design to create with Laser technology my take on home & Giftware, to make interesting shapes and practical objects that every time amaze me, Just like my Coastal Wall Art Maps. The closer you look, the more detail you will explore.
Discover more about Thin Line
My Coastal wall art maps are made of layers of birch wood, every layer carefully outlined, engraved, laser-cut, and colored in different shades of blue, each highlighting the different depths of the ocean. They are then assembled and beautifully framed in natural wood frames.