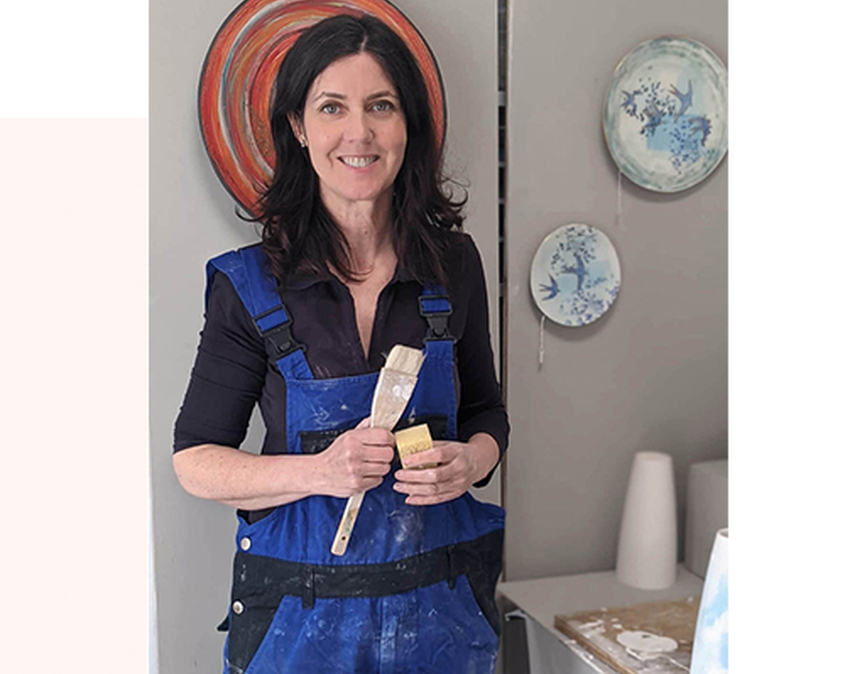 Designer: Michele Hannan Ceramics
Michele Hannan Ceramics - Unique contemporary porcelain and stoneware ceramics for your home, inspired by and encapsulating the beauty and joy of the natural world. Handcrafted and designed by Michele Hannan and made with love from her studio in Castleknock in Dublin.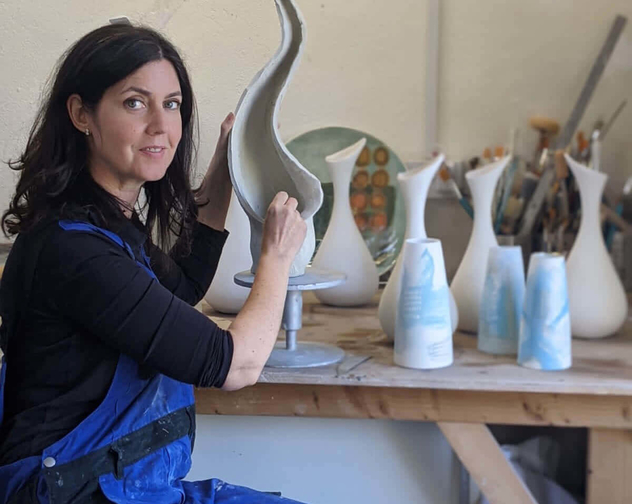 About Michele Hannan Ceramics
Michele has been working with clay for over thirty years. She grew up making things and this passion led her to the National College of Art and Design, where her love of ceramics began. Since graduating in1992, she set up her own business, Michele Hannan Ceramics in 1994. Working from her Dublin studio she has developed her own unique and distinctive range of ceramic products and one-off pieces. Her work is characterised by organic shapes, combined with her love of colour, texture and pattern, drawing her inspiration from the natural world.
Michele sells her work through galleries and retail outlets throughout Ireland. Her work has been exhibited in many venues including Bloom, National Craft Gallery, Dublin Castle and the Hunt Museum.
Discover more about Michele Hannan Ceramics
Michele uses a number of hand building techniques using both porcelain and stoneware clays. These include slab building, press moulding and slip casting to create her variety of products which include vases, plates, bowls, wall art and one-off sculptural pieces. She has developed her own glazes and uses these with underglazes and slips. Michele's work is recognisable by the way she combines glass and ceramics with some of her organic forms.
These are distinguish by the strong decorative elements in her work, the way she marries colour and surface decoration using different surfaces treatments such as sgraffito, enamel decal transfers and lustres and then multiple firings to get the desired effect. Her inspiration comes from the simple forms found in nature, Irish wildlife, the Irish coast and sea. Michele's work encapsulates and celebrates the beauty and joy of the natural world.