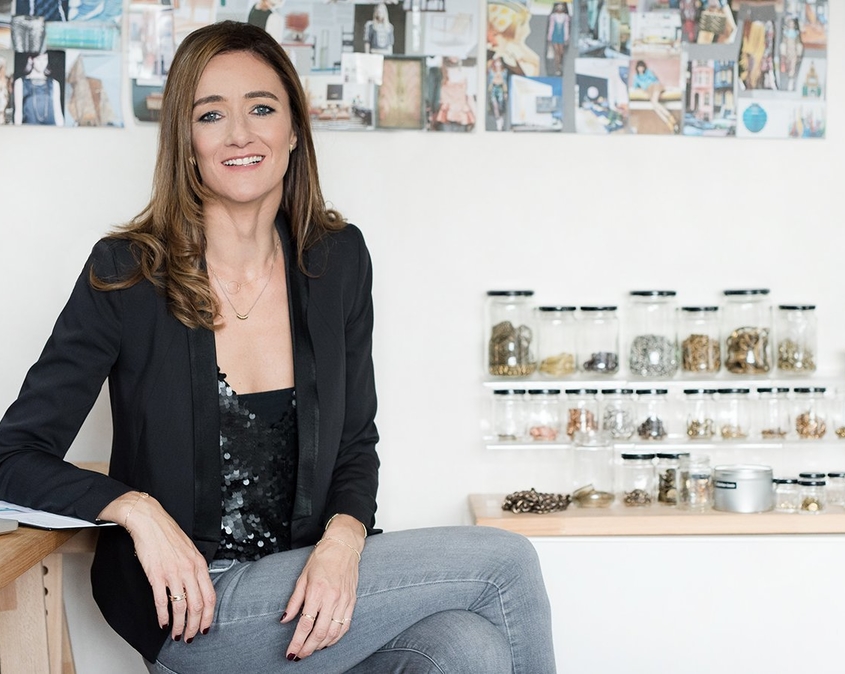 Designer: Scribble & Stone
Design led, ethically hand finished in Dublin with consciously sourced materials. Sold through select stockists and online. #slowfashion
About Scribble & Stone
Scribble & Stone was founded by Irish designer Jenny Kiernan. Jenny and a small team based in Rathmines, Dublin work with a large variety of materials including gemstones, leather, laser-cut Perspex and metal. Each component is carefully sourced and then hand-finished into beautiful contemporary jewellery in the Dublin design studio.
Discover more about Scribble & Stone
So the first part generally speaking would be research and trend analysis. We tend to look at what's going on across lots of areas from exhibitions to films to what's happening on the catwalk. I'll also look at things I'm interested in personally from architecture to interior design to natural landscapes. From there we'll collect lots of visual research and make beautiful mood-boards to use as reference points.
Once you are surrounded by things like this the rest just flows, materials and colours will suggest themselves, you sort of get a feeling for what combinations of things might work and then you start to play about draping on a mannequin or drawing elements that you could can get 3D modeled. From all of this a collection will start to evolve then its just about refining the ideas and of course costings.