Designer: Jennifer Kinnear
Irish jewellery designer Jennifer Kinnear has been sourcing inspiration from her travelsaround the world and her water loving lifestyle for many years. Her jewellery very much reflects this, as the collections are a unique explosion of artistic treasures from the sea and the land, shells, flowers, butterflies and birds and most recently Grace O'Malley the Irish pirate queen.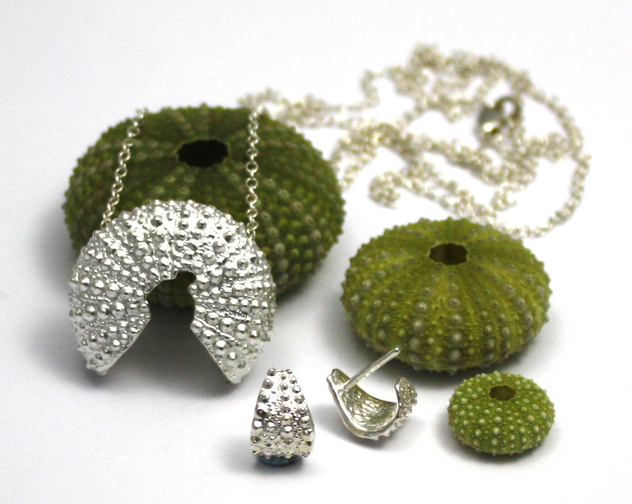 About Jennifer Kinnear
I studied silver-smithing in NCAD (National College of Art & design) as an evening student in 2002, and after this learning through the trade for many years. I designed my first collections of Irish handmade jewellery in 2003 and established my own wholesale business soon after. I have been designing and making ever since.
Discover more about Jennifer Kinnear
Sometimes I draw the piece first on paper. Sometimes I make a mould from a real object and alter and tweak it until I get it exactly how I want it. Sometimes I make the piece from sheet metal. It really depends what I'm making. All pieces are hallmarked in the Dublin assay office.