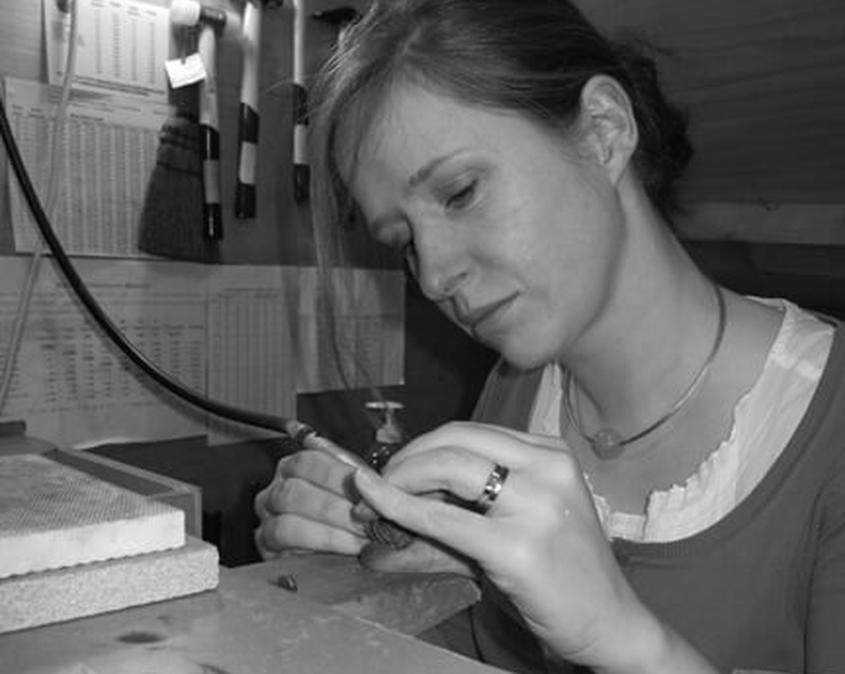 Designer: Eva Dorney Goldsmith
Contemporary fine jewellery that's crisp and clean with a strong architectural leaning. Eva hand makes both bespoke and ready-to-wear pieces in recycled gold, silver and platinum with ethically sourced diamonds or coloured stones.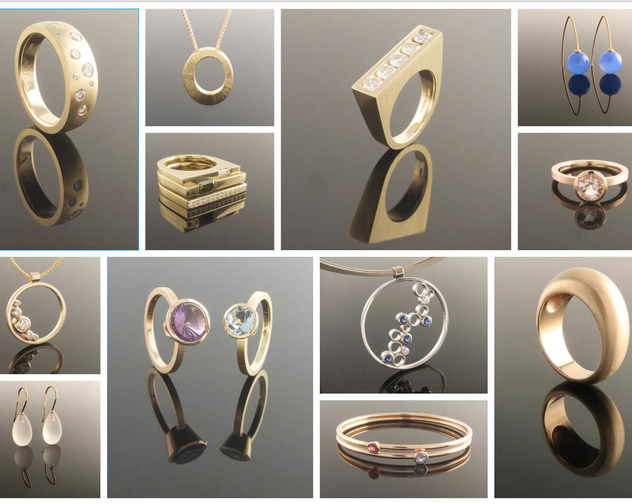 About Eva Dorney Goldsmith
Since receiving her first silver ring as a child Eva wanted to make jewellery. Whether from found objects or latterly from precious metals and fine gemstones the allure was irresistible and following a degree in European Studies, a short jewellery course in NCAD led her to further training and a remarkably fulfilling career in goldsmithing.
Nestled in a former mill cottage in Windy Arbour, Dublin 14, Eva Dorney Goldsmith has been helping people here and abroad mark everything from engagements to anniversaries since 2011. Eva works in collaboration with clients to create contemporary heirlooms from both sentimental gold and stones, and from new materials. Whatever the occasion she brings her years of experience to bear in guiding you from initial phone call, right through to your beautifully packaged and presented, finished piece.
Discover more about Eva Dorney Goldsmith
At the heart of her business is the personal relationship between client and designer and she strives to deliver an experience surpassed only by the jewellery.
Traditional hand skills are at the heart of Eva's process and her design is characterised by simplicity and restraint. Clean, architectural lines continue to provide inspiration and find their way into her pieces both in form and function. With few elements to distract, her pieces are necessarily made with great care and precision.