Designer: Aruna
At Arnua we create original designs of jewellery inspired by Ireland's incredibly rich Celtic heritage and culture. Every piece is uniquely designed and meticulously handcrafted in contemporary and traditional styles which celebrate the artwork of the ancient Celts.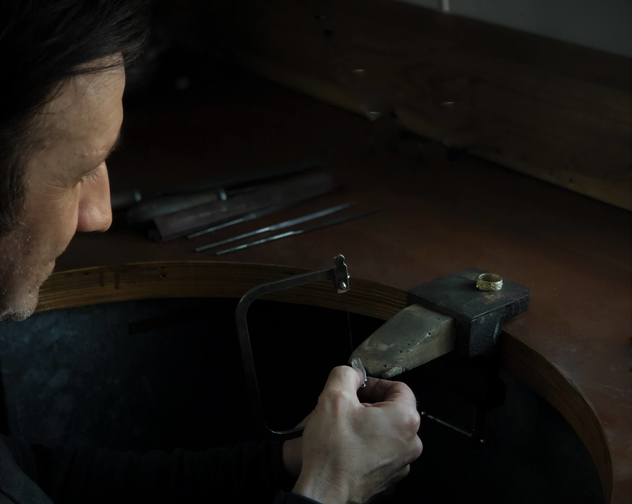 About Aruna
With over 20 years' experience working in jewellery manufacturing, in 2014 Eoghan mcGuinness established Arnua to offer a range of modern contemporary jewellery, each piece incorporating a Celtic design. By combining traditional methods with new modern techniques Eoghan is able to create exceptionally high-quality unique designs with a strong emphasis on craftsmanship which celebrates Ireland's incredibly rich Celtic heritage and culture.
Every unique style is handcrafted individually to ensure the highest quality in each and every piece. Eoghan works from his Dublin-based studio using recycled and ethically sourced material, mostly from local suppliers.
With unique Celtic jewellery in classic styles alongside my many contemporary styles, popular with the new generation growing and finding their style in Irish design.
Discover more about Aruna
In addition to creating collections of original Irish designs and a large range of personalised jewellery Eoghan has been creating bespoke custom pieces for customers for almost ten years. "As an artist and designer, there is nothing more exciting than creating one of a kind jewellery designs, I love what I do but there's an extra buzz when working with people to take an idea and create something as unique and individual as the client. I take great pride in bringing your design from an idea to reality".