Designer: Rawsaol
We are Rawsaol. We create homewares and lifetime products for people who enjoy simple, functional, and beautiful objects made from raw materials.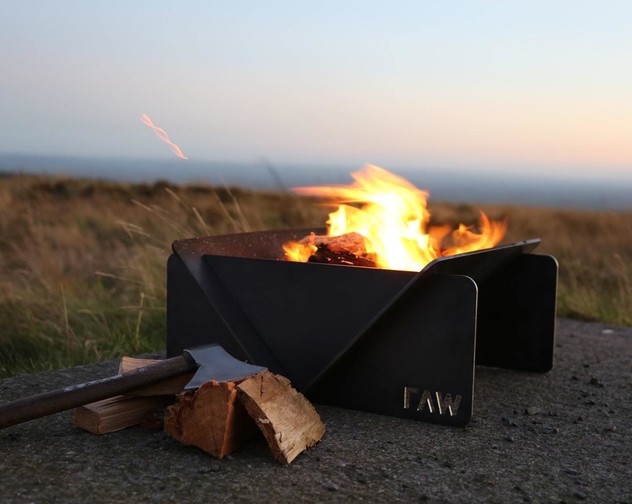 About Rawsaol
Rawsaol is a project developed by Brendan McCarey & James Cleary a pair who initially became friends over the garden wall. Summer evenings with family and friends were illuminated with open fires and this began their search for a functional long lasting fire pit that was portable and easy to store. With James's background in industrial design and Brendan's in craft design, they designed and tested prototypes to create an aesthetically functional fire pit. Through the process they also created a range of useful objects for everyday life, with functional design and symmetry as their mantra.
Discover more about Rawsaol
Sustainability is at the heart of what Rawsaol strives for. Where possible, our packaging and materials are sustainably sourced and environmentally friendly. Our recycled raw steel produces a product which will last a lifetime. The raw finish allows the steel to develop a beautiful patina that matures in character as it ages.