Article
Merry & Bright: 15 Sparkling Gifts for Jewellery Lovers
23 Nov 2020
Read Time: 6 mins
As the evenings darken and Christmas approaches what better to give than the sparkling gift of Irish jewellery? From traditionally-crafted pieces in precious metals and gemstones to fun contemporary pieces in modern materials, we have something here to suit every taste and budget in our latest gift guide for jewellery lovers.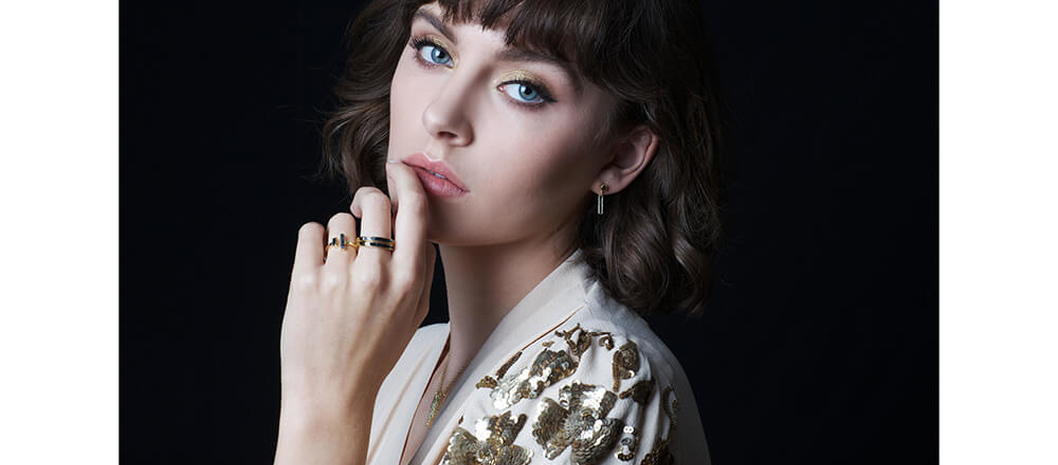 The award-winning Juvi is run by a husband and wife team and inspired by their past lives as silversmith and interior designer respectively. A very popular jewellery brand in Ireland, Juvi creates beautiful affordable earrings, rings, necklaces and bracelets. Pictured here in their stunning new photoshoot for AW20 is their new range of black diamond jewellery including their latest drop earrings (€135), the Art Deco five-bar pendant (€229), ring (€149) and stacking ring (€159). A subtly glamorous collection to adore.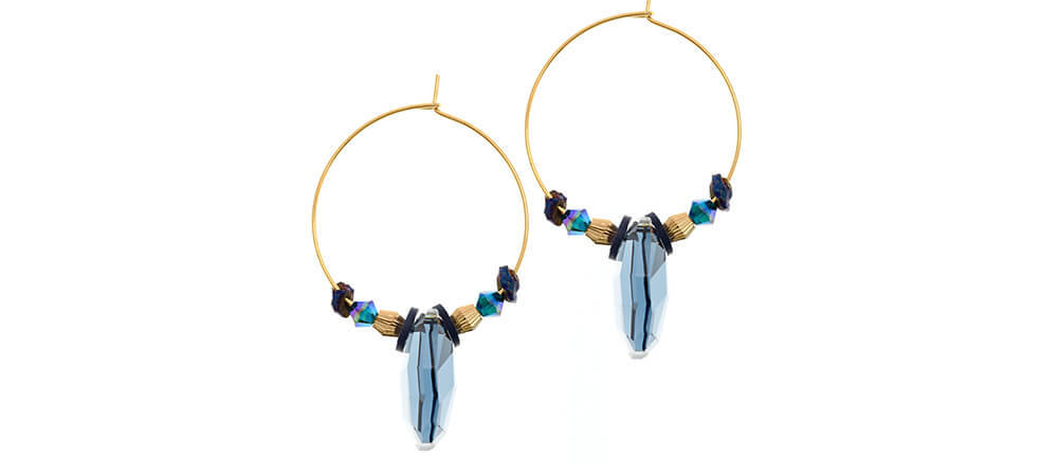 K Kajoux Jewels is another award-winning Irish jewellery company. Each piece is designed by K Kajoux founder Kay Lyng in her studio in the hills of Clomantagh, Co. Kilkenny. Known for her use of sparkling semiprecious stones and genuine Swarovski crystals, Kay has just launched the new 'Refractions' range (pictured here). The new collection includes earring, necklace and bracelet styles and incorporates agate, sparkling Swarovski crystals and nine carat gold fixtures. Pictured here are the 'Refraction' statement hoop earrings. €84.95.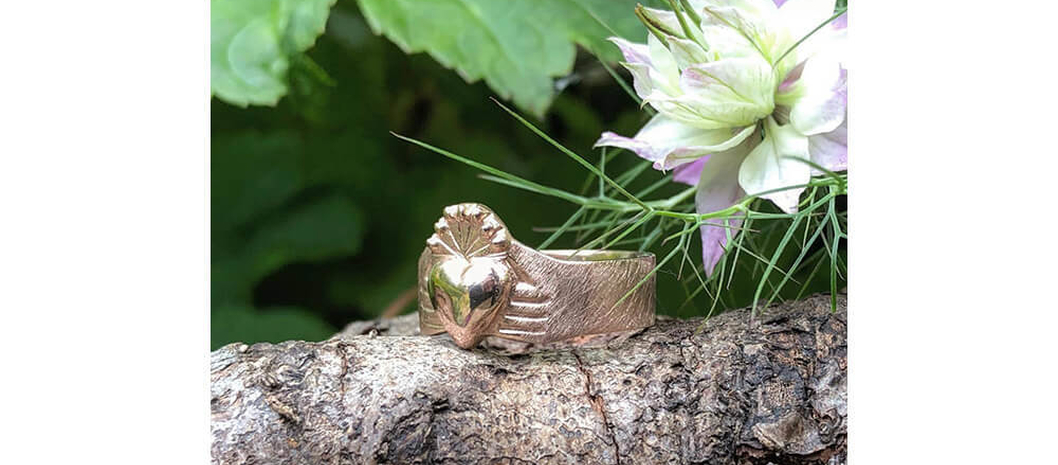 3. Janice Byrne Goldsmith.
Janice Byrne is a goldsmith trained in traditional methods who worked with many well known jewellery brands and fashion designers before establishing her own business 10 years ago. Janice creates contemporary pieces that draw on many facets of interest including nature, history and the exquisite gemstones with which she works. Her reputation for creating unique bespoke alternative engagement and wedding rings is echoed here in this contemporary reinterpretation of a traditional Claddagh ring which draws on the designer's love of Irish history and rustic, primitive-style jewellery. €68 to €490.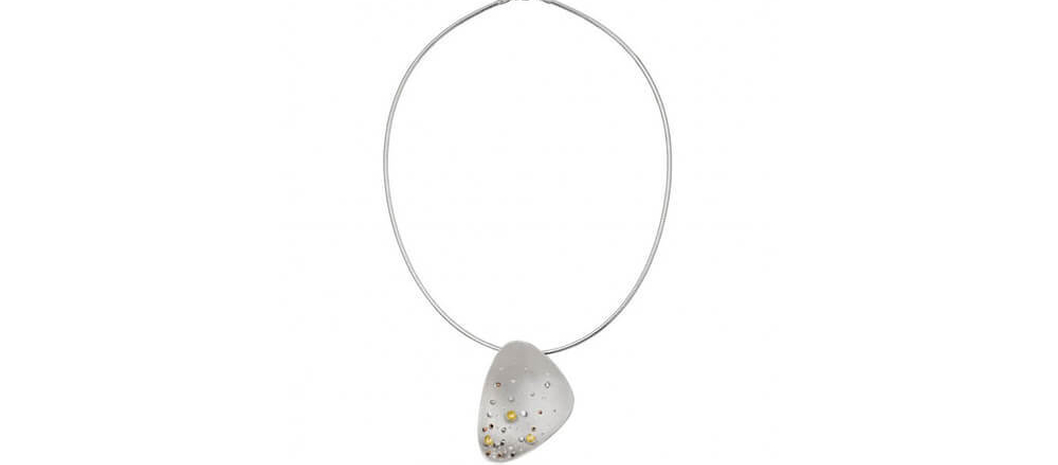 Jill Graham is an accomplished designer and goldsmith who combines traditional and modern techniques in her jewellery making. She works from her studio in the Mourne Mountains in Co. Down and has been commissioned to make many special items of jewellery over the years not least by 10 Downing Street to create exclusive pieces of jewellery for 8G world leaders. Selling her work in shops and galleries countrywide, this lovely piece is designed to reflect the sky at twilight and is dusted with gold and silver details on a matt textured silver background. €200.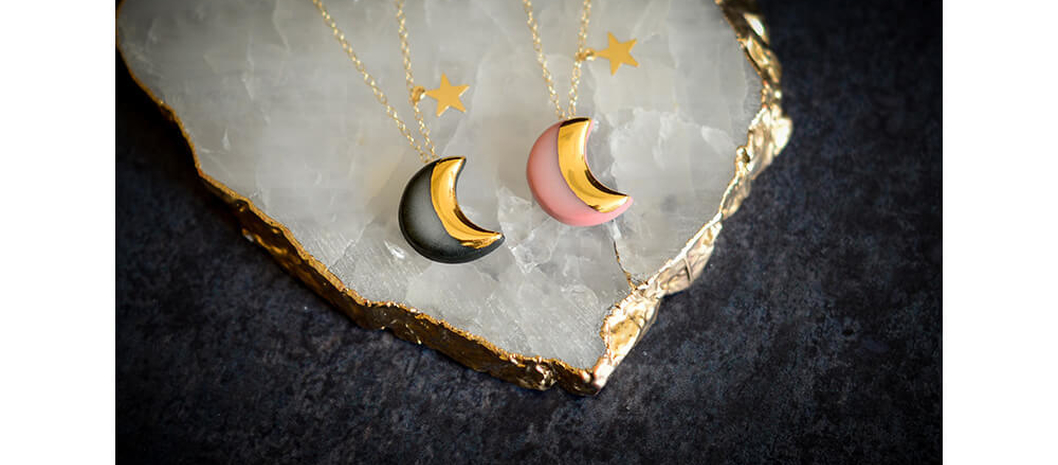 Artist, designer and maker Ruth Power specialises in ceramics and her designs are inspired by Danu the ancient Celtic goddess of earth and creativity and Danu the Hindu goddess of water - elements which combine in the making of ceramics. Her work is characterised by the Japanese idea of perfect imperfection or 'wabi sabi' and she makes incredibly pretty trinket bowls, dishes and now jewellery too. These little moon pendants are made from porcelain and genuine 22k gold lustre and are hung on a gold-filled chain. €35.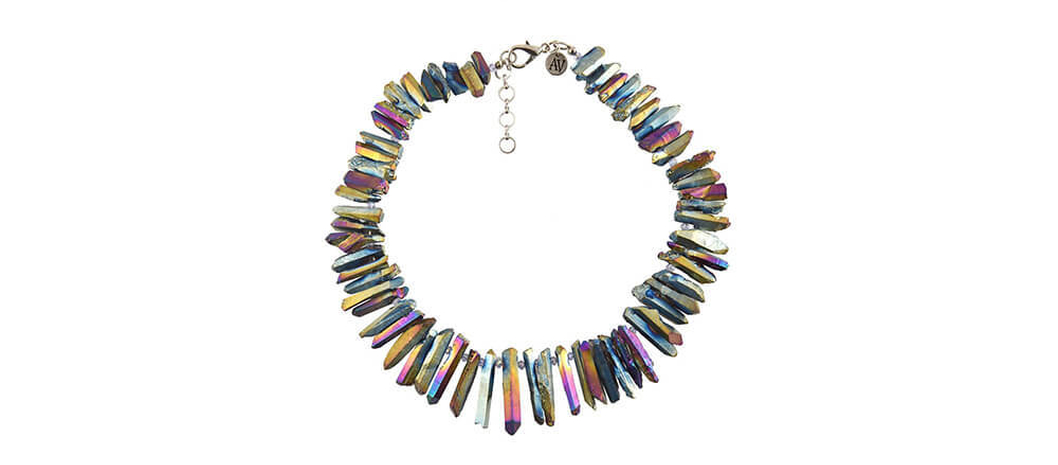 A very different jewellery piece is this handcrafted Aria-V necklace which focuses on the beauty of the colours in the titanium treated quartz stones and beads. A real statement piece with stones measuring from 10 -14mm to 25 - 55mm it is the perfect piece for a night out to worn contrasted with classic items of clothing in black or grey. Made from treated quartz, steel and aluminium alloy, this colourful piece costs €150.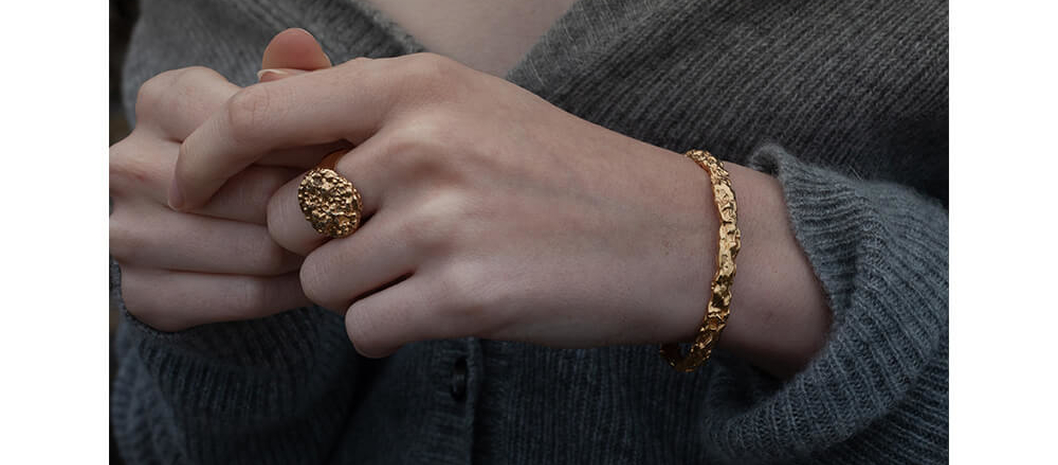 Gemma O'Leary at Inner Island looks to tradition this season. Her 'Booley' collection is inspired by the practice of booleying in Ireland and the one-roomed huts or 'booleys' made of stone, clay and straw which can still be seen today across the Irish landscape. Pictured here is her Booley ring (€135) and Molten bangle (€150) in gold vermeil.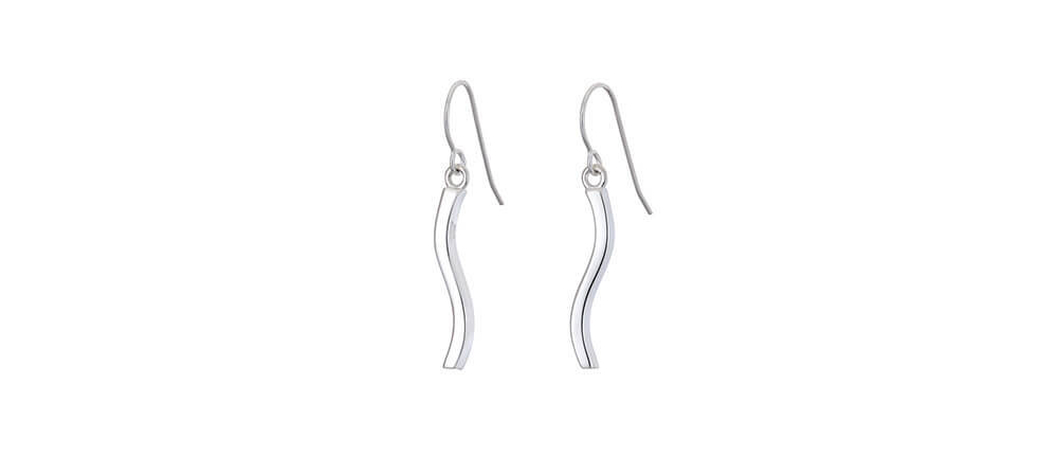 Ann Chapman, designer at Stonechat Jewellers, has recently added two new pieces to her popular 'Stepping Stones' collection which represents the steps one makes through life's ups and down. Ten percent of all 'Stepping Stones' sales goes to the Irish charity Aware, to support their work helping people with depression, bipolar disorder and other mood related conditions. The pieces are handmade in Dublin from sterling silver, eight carat yellow gold and responsibly-sourced amethyst. A beautiful and meaningful gift in a what has been a challenging year for many. Pendant €460. Earrings €370.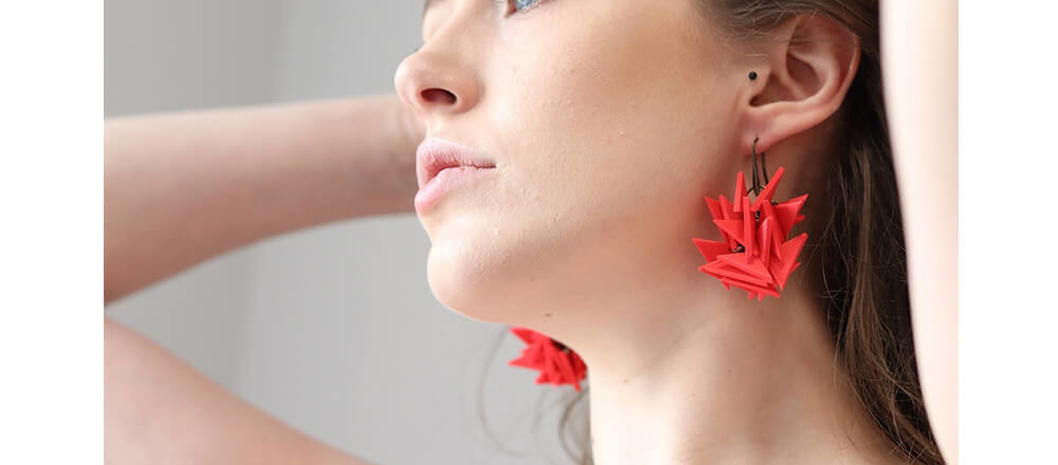 Venezuelan jewellery designer Betzy Nina is the founder of Sandia Dublin. Betzy makes colourful, fun and affordable jewellery from materials such as resin, stone, wood and metal. These earrings are surprisingly lightweight and comfortable to wear, being made of expanded rubber and brass. €45.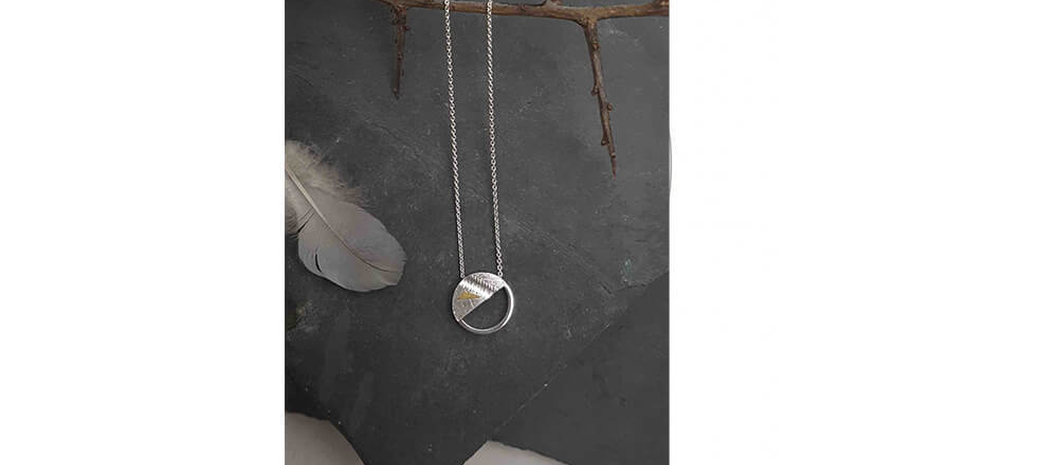 Combining contemporary design with the historical tradition of Irish metalwork, Sandra Hartwieg makes jewellery from recycled silver and gold. Working from her small studio in Kilkenny, Sandra's signature style is one of simple geometric forms with interesting textures. This necklace is from her 'Birds of a Feather' collection. It contrasts the natural motif of a feather found on a country walk with geometric forms. Made from silver and 24 carat gold, the pendant is designed to sit just below the collarbone. €120.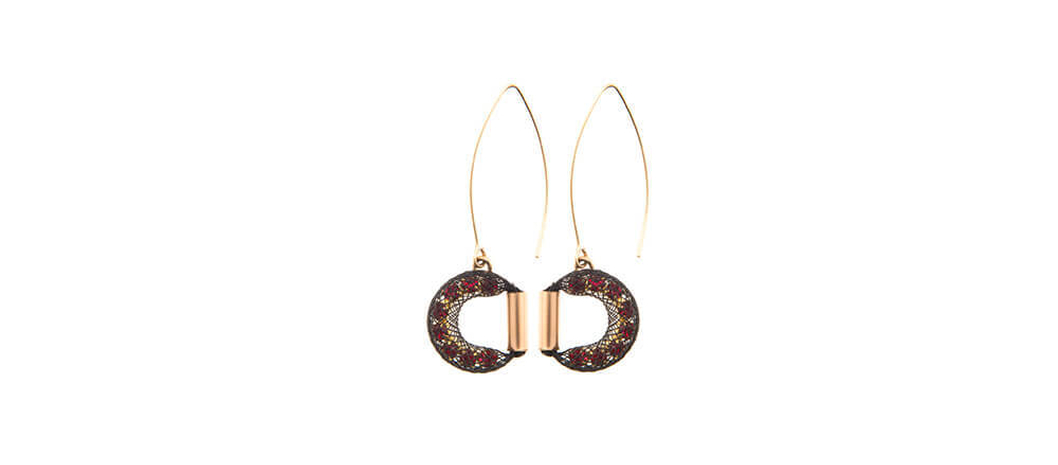 The jewellery of Bláithín Ennis is incredibly popular and the award-winning designer has many fans both at home and abroad. The designer utilises mesh, crystal and metal elements to create beautiful and interesting pieces that are both lightweight and eye-catching. These long 'Ophelia' earrings are perfect for the festive season and classic in colour. Featuring ruby Czech crystal detailing they are both elegant and glamorous and will elevate any outfit. (€65).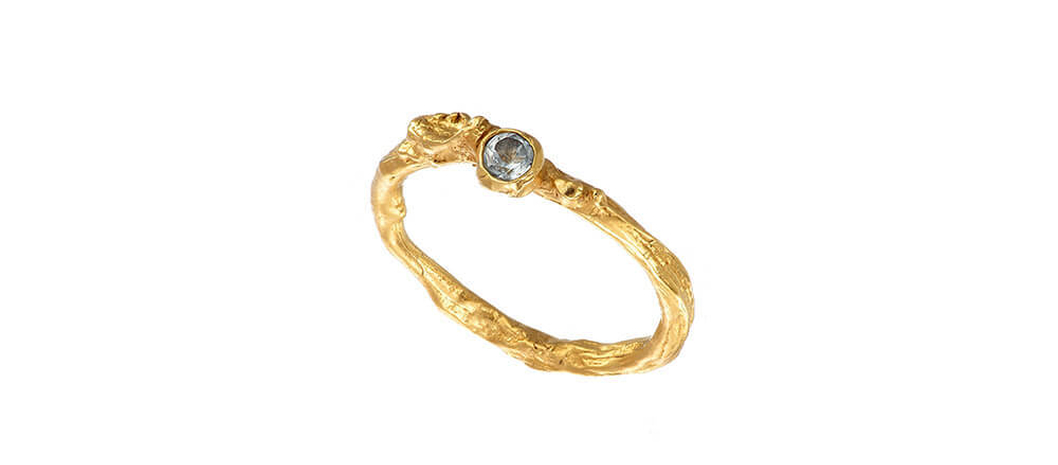 A graduate of the National College of Art & Design in Dublin, Loinnir founder Cara Sturgess is inspired by Irish life and design, both historical and current. Keen to shake up the idea of contemporary Irish jewellery design, Cara has created the 'Hare' three pence coin drop necklace. Made from 18ct gold plated sterling silver the pendant is inspired by the hare three pence pre-decimal coin but has been given a molten look to bring it into a new era. €155.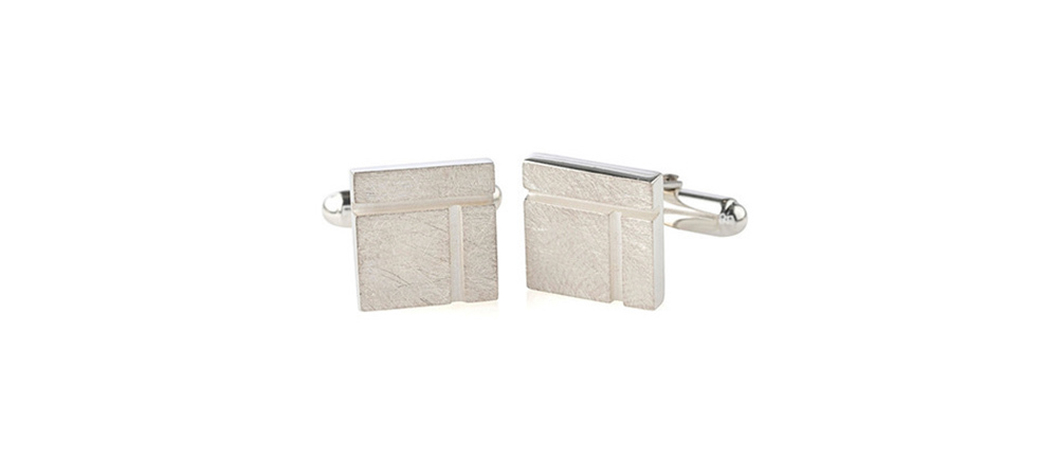 Having gained experience in the jewellery industry both in Ireland and in the UK, Breda Haugh established her eponymous business in the Dublin Docklands. A small new collection by the designer includes these 'Ogham Birch' cufflinks inspired by the ogham symbol for the birch tree represented as the letter 'B' and taking the form of perpendicular lines as seen here. In ancient mythology the birch tree symbolises birth, purity and protection making these the perfect gift perhaps as we approach 2021 with hope and optimism. Made in sterling silver the cufflinks measure 14mm square. €140.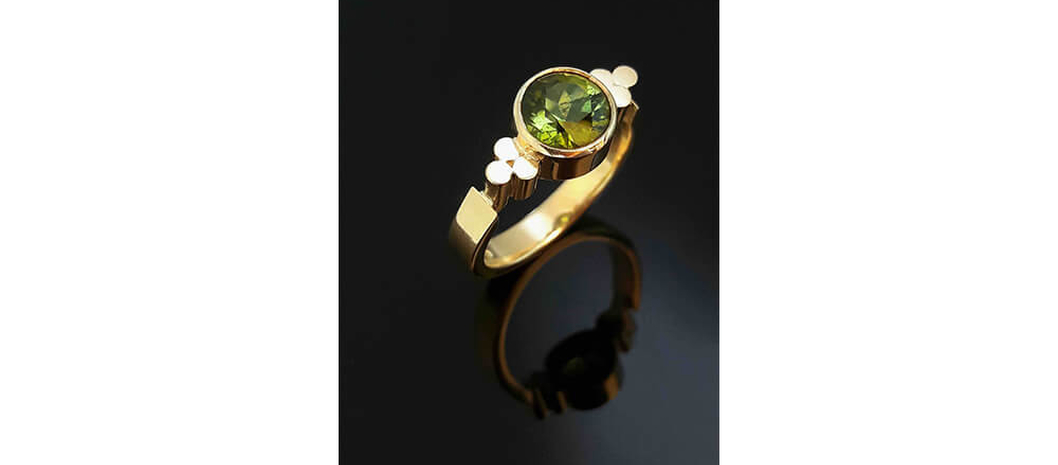 Marie-Therese Walker of MTW Jewellery is a goldsmith and jewellery designer who creates bespoke wedding, engagement rings and all things jewellery in precious metals and gemstones and was one of the first designers in Ireland to utilise Fairtrade gold and silver in her designs. The goldsmith's work is on permanent display at The National Museum of Ireland, Collins Barracks. A piece with a fine pedigree then is this beautiful Triscele ring 18ct yellow gold and tourmaline. €1,600.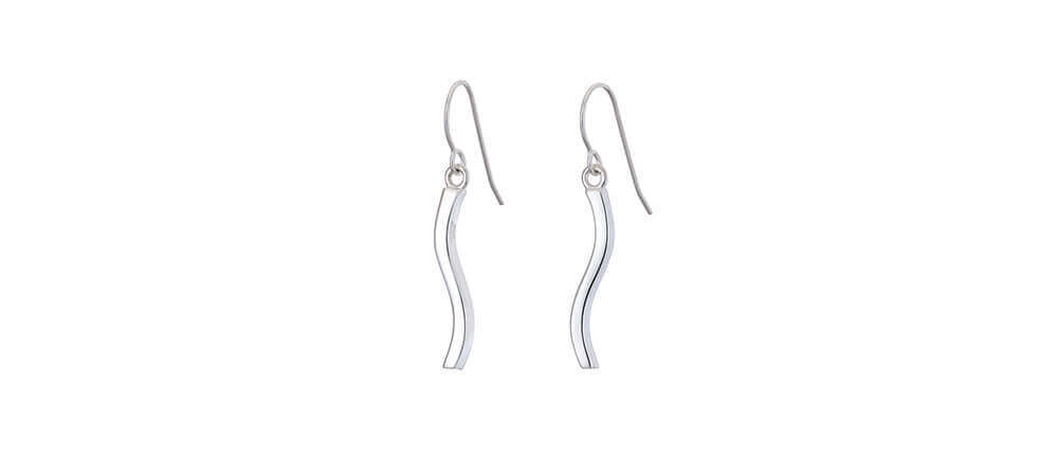 Mairead De Bláca designs and makes all her jewellery in Ireland and her pieces are designed to suit both men and women of all ages whatever their age or the occasion. De Bláca designs are the perfect day to night jewellery pieces and are often inspired by nature and human connections. For Autumn/ Winter 2020 the designer has joined forces with Irish jazz artist Emily Conway to create 'Jazz Mara' a new collection bringing together joint loves of both music and the sea. The easy-to-wear pieces, which are wrought in sterling silver, include earrings (€79), a single pendant design (€89) and a long necklace (€145).