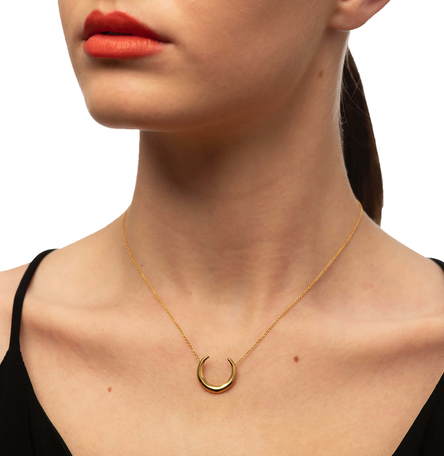 Solid Gold 9k Torc Necklace
More details
The Torc necklace is created using solid gold 9k in a high polished finish with a yellow gold curb chain. Handmade by the Irish jewellery designer, the Torc collection is a modern twist on the 'Torc' neck collars from the Bronze Age found in the The National Museum of Ireland.
This statement necklace is perfect for everyday wear, paired up with a simple plain top.
The Torc Necklace is made from solid 9 carat gold here in Ireland that is hallmarked at the Assay offices in Dublin Castle.