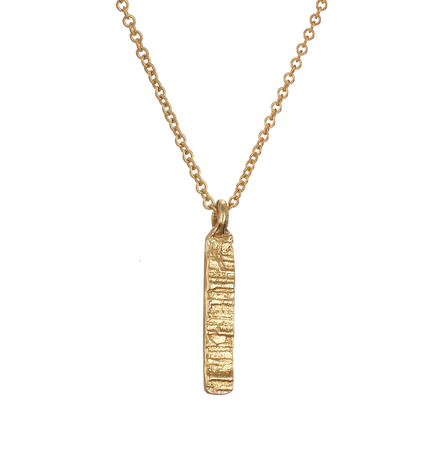 Solid Gold 9k Burren Necklace
More details
Handmade, the Burren necklace is crafted using solid gold 9k on a 9k gold curb chain.
The Burren takes its name from the Irish word boireann meaning, 'a stony or rocky place' which is a good description for this limestone plateau of North-West Clare. The Burren is internationally famous for its beautiful landscapes, the rare and remarkable flora which grows between the stone ridges, as well as its rich archaeological heritage. The Burren, as captured in these pieces, truly is a sight to behold. Individually designed by the Irish jewellery designer, Cara in our studio in the heart of Dublin City, Ireland.
The Burren Necklace is made from solid 9 carat gold here in Ireland that is hallmarked at the Assay offices in Dublin Castle.