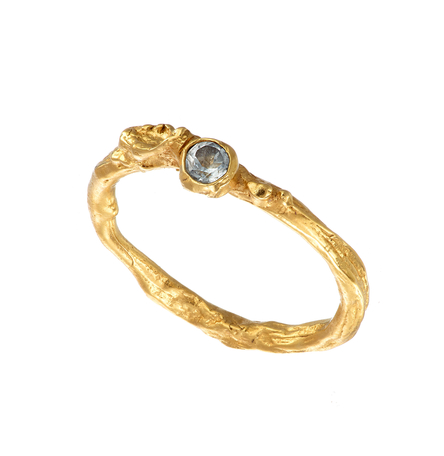 Gold Plated Irish Shrubbery Aquamarine Ring
More details
By the Irish jewellery designer Cara, this simple and elegant, 'Irish Shrubbery' ring is handmade using solid sterling silver, then plated in a thick layer of 18ct gold set with an ocean blue Aquamarine in a bezel setting.
Inspired the native Gorse shrub (also known as the Whin). Immortalised in Patrick Kavanagh's 1947 poem 'A Christmas Childhood'. The Gorse is rich in colour, its yellow flowers light up the Irish landscape.
Individually hand-crafted in our studio in here in Dublin with the Phoenix park at our back door.
The Irish Shrubbery ring is made from sterling silver then plated in a luxurious amount of 18ct gold here in Ireland, with the Aquamarine stone sourced in India and the UK .