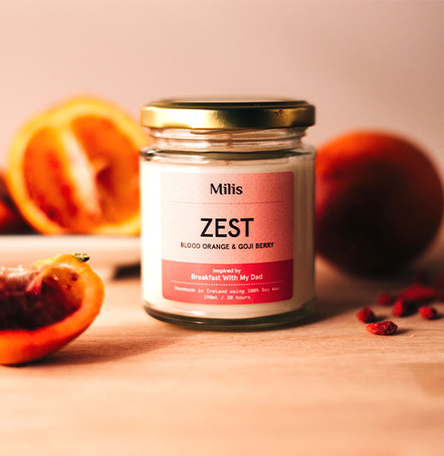 More details
Blood Orange & Goji Berry scented handmade soy wax candle.
Inspired by my dad, he and I have similar taste in food. He adores a good blood orange in the morning.
Top notes of grapefruit, lime
Mid-notes of blackcurrant, goji berry
Base notes of vanilla, amber
net 190g / 30 hours burn time.
This product is designed and produced in Ireland and uses materials sourced in Ireland.