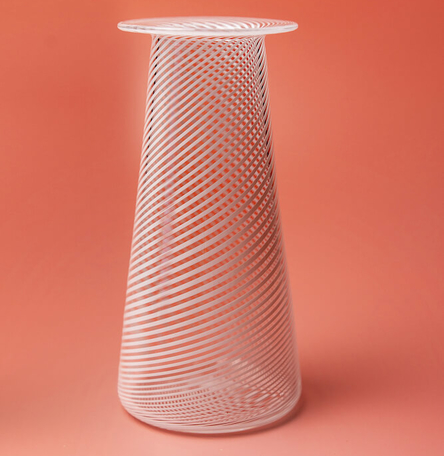 More details
This small vase has an exceptionally practical design, with a stable weighted bottom and an opening at the top that allows for a generous spread of stems.
The white filigrana cane decoration is detailed and interesting, yet allows the colour and complexity of the floral arrangement to take centre stage.
All of Benefield Spencer Glass products are designed and made entirely by hand in their Co. Antrim glassblowing studio. Benefield Spencer Glass worked with a basic clear batch that is formulated and mixed in Sweden, then its melted in their furnace. Additions of colour are made in various ways, with their palette of coloured glasses originating from a German factory.