Designer: Fauna Kids
Fauna Kids is an award winning family brand. We design baby clothing and hand printed sweatshirts for kids & adults. All made from organic and sustainable/recycled materials. Our signature prints are made from beautiful illustrations by Nadia Cruikshanks. Designed and printed in Ireland.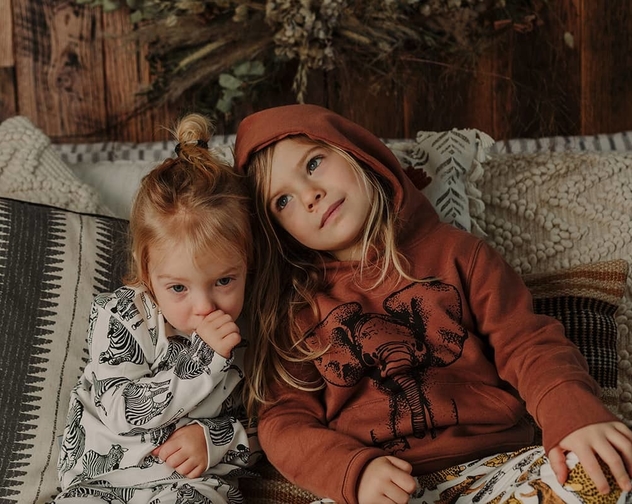 About Fauna Kids
They say you are more creative when you've less to work with. This is true for us. I started printing babygrows with thirty year old silkscreens borrowed from my father-in-law. I began drawing again while on maternity leave as I wanted some fresh & original baby clothes for my little girl to wear, things I couldn't find on the high street in Ireland. I also missed my printing days at NCAD. I started to screen print blank babygrows and set up a facebook page to see if anyone liked what I was doing. One of my first designs was a neon pink Matryoshka doll. The orders came in & we started supplying local stores (our first stockist was the awesome Jam Art Factory). I found beautiful GOTS Certified organic and ethically made cotton in India. The graphics are hand printed in Ireland using eco-friendly inks as this little online business has its roots in the traditional screen printing process.
Discover more about Fauna Kids
My designs begin with a pencil drawing on paper. I then work digitally on a tablet until the illustration is suitable for silkscreen. Once the design is on screen I hand print on to clothing using water based ink.
Photo Credit: Annie Thompson