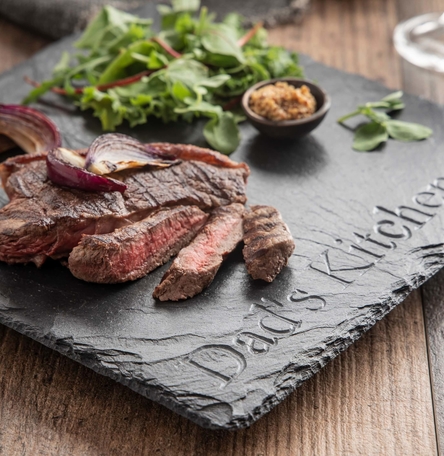 The Personalised Kitchen Board
More details
Too many cooks in the kitchen?
Problem solved! The Personalised Kitchen Board is the perfect personalised gift for the Chief Cook in your kitchen.
So make it yours, make it theirs, all you need to decide is who is in charge in the Kitchen and carve their name in stone with the Slated signature deep carve. Our luxury Kitchen Board is the most beautiful of pieces for gifting others or yourself!
The board comes packaged in our signature packaging.
Dimensions 30x20x5
All Slated's raw metals are sourced from internationally sourced gold and silver suppliers as gold and silver aren't mined here in Ireland. Their products are designed, hand made and hand carved here in Ireland using these metals.