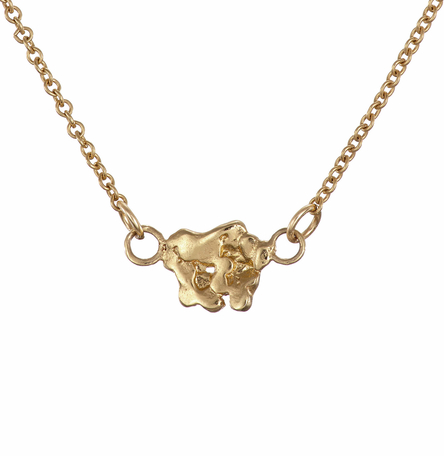 Solid Gold 9k The Giant's Causeway Necklace
More details
The Giant's Causeway necklace is created by the Irish jewellery designer, using solid 9k gold on a 9ct yellow gold chain.
The piece is inspired by the natural volcanic formation in Northern Ireland and the famous Irish folktale of Finn McCool. Individually handmade in our studio in the heart of Dublin City, Ireland. Individually made in our studio in here in Dublin with the Phoenix park at our back door.
This necklace is made from solid 9 carat gold here in Ireland that is hallmarked at the Assay offices in Dublin Castle.