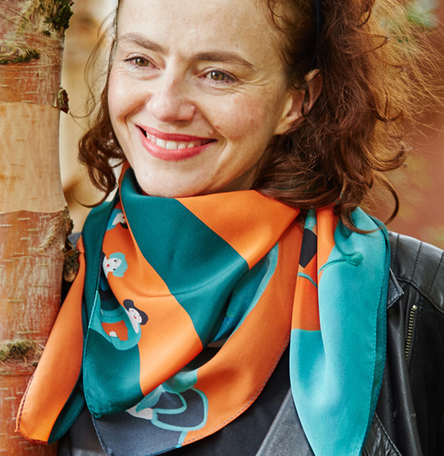 More details
To have balance in life, to be free and happy, we need nature. While nature can survive without us, we really cannot survive without nature.
This is a bold and versatile silk crepe de chine scarf entwined with flamingos, plants, and warrior figures.
Designed in Ireland and produced in Italy.