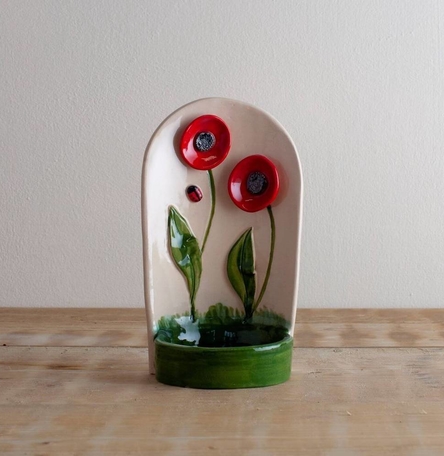 More details
The iconic red Poppy, for such a delicate flower that only lasts a day it sure is hardy, they can often be seen growing randomly in cracks in the pavement . Long ago in Ireland the Poppy was known as the 'Witches Flower' for the Irish name 'cailleach dhearg' translates to 'Red Hag'. Make a Statement in your home with one of these wonderful coveted pieces.
Relax and light a candle in this beautiful handmade Poppy Candle Holder. Light up the flowers and ladybird with the lovely warm glow.
This Product is Designed and Produced in Ireland using materials Sourced in Ireland.